MultiPurposePoni
, the guy getting all the big scoops for
Comicbookmovie.com
is in San Diego for Comic-con and has already put some exclusive photos out while touring the show floor in advance of the show.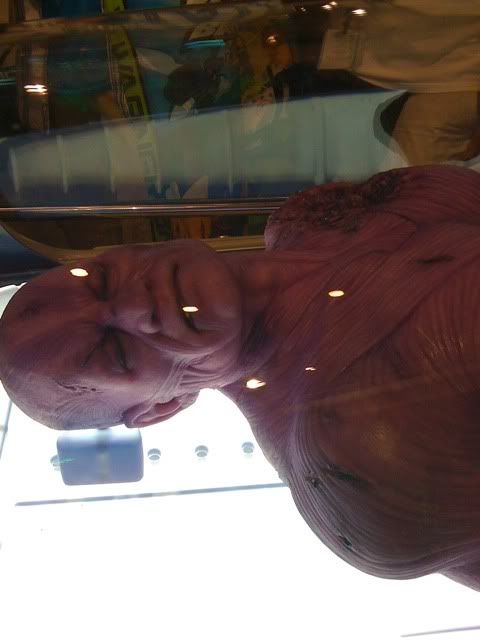 Here lies Abin Sur
Poni has scooped everyone again with the first photos of Abin Sur from a display in the Warner Brothers booth. Abin's body lies in state on the showroom floor for everyone to be able to pay their respects. In addition to the photos on
their page
, Poni also Twittered the photo at right of Abin's corpse.