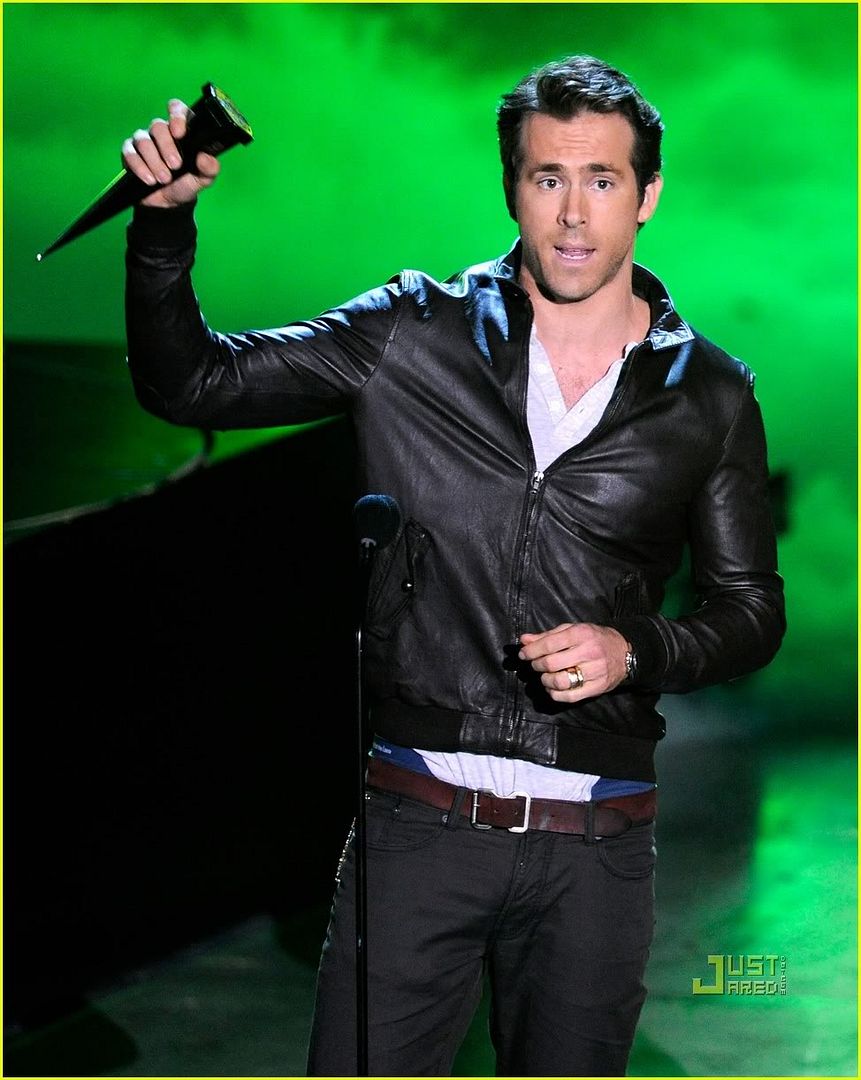 Ryan Reynolds
Updated!
The
Spike TV 2010 Scream Awards
Ceremony was filmed last night in front of a live audience and among the winners was the upcoming Green Lantern movie, winning the "Most Anticipated Movie" award. This is some good news for Warner Brothers since this isn't an award where you vote based on a predetermined selection, but one given based on write in nominations where anything is fair game. Oh, and the design of the power battery has been revealed!
Given that next summer is looking to be a crowded slate of blockbusters including Thor, Captain America, Transformers 3, Super 8 and the last Harry Potter film it is good to know that the Green Lantern film has a lot of buzz even before the first trailer has been released.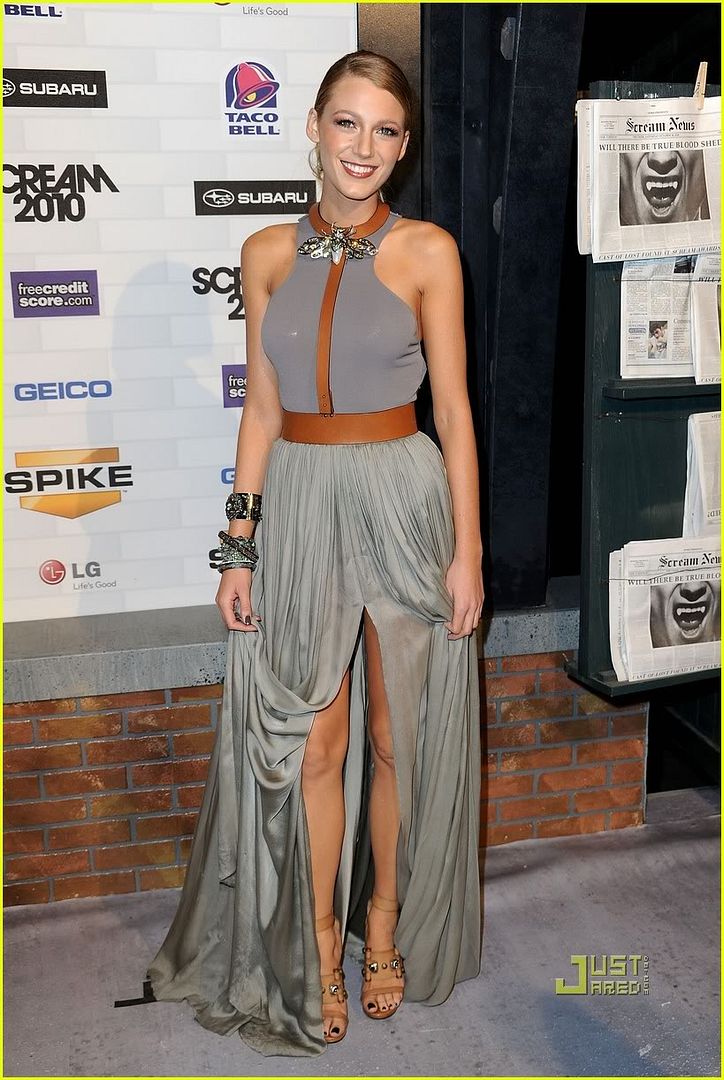 Blake Lively
On hand to present the award was Blake Lively, who portrays Carol Ferris in the movie, which was accepted by Ryan Reynolds. Reynolds made quite an entrance riding on a giant mock up of a very alien looking power battery, which the
Daily Blam!
has reported is indeed the design being used in the film and have backed up their claim with an exclusive picture showing the battery lit up.
Geoff Johns and Jim Lee were on hand at the ceremony, with Johns once again the winner for Best Comic Book Writer. Blackest Night was also a nominee in the "Best Comic Book or Graphic Novel" category, however Robert Kirkman's The Walking Dead took the honor in that category. The Spike Scream Awards airs on Tuesday, October 19th at 9PM EST.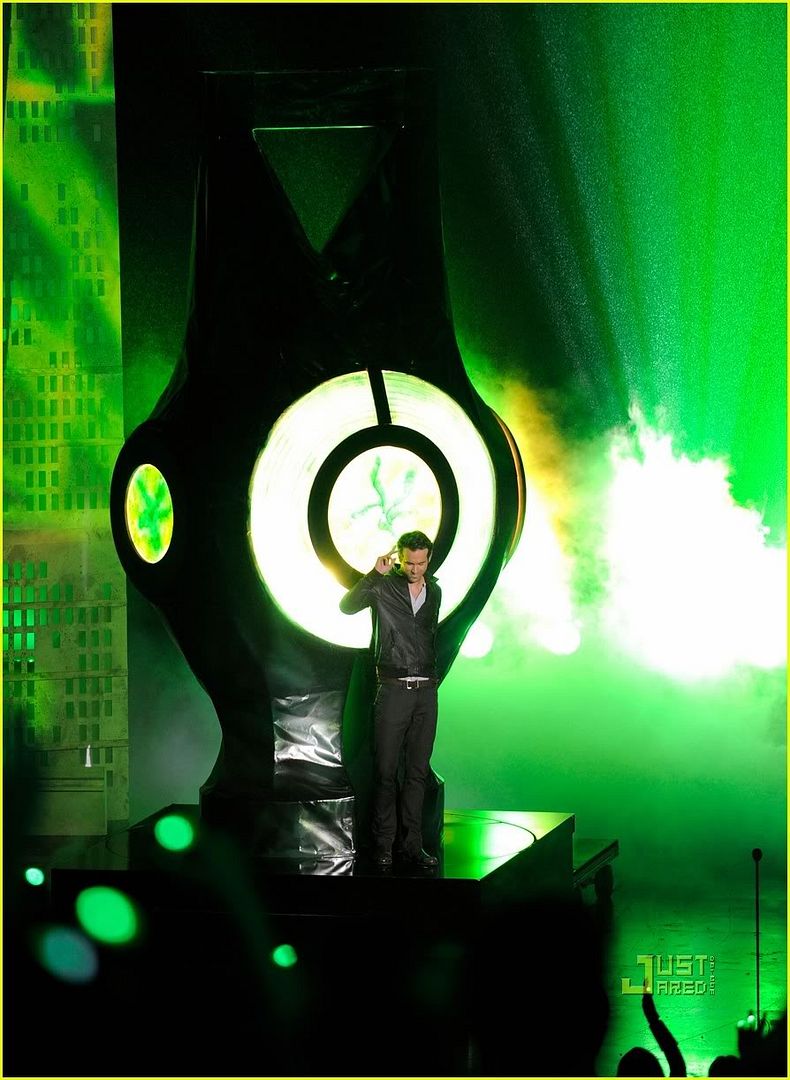 Ryan Reynolds flies in on the battery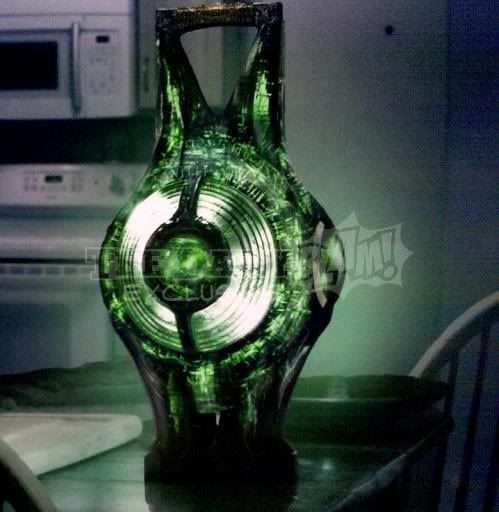 Daily Blam's exclusive picture of the real deal
Related articles