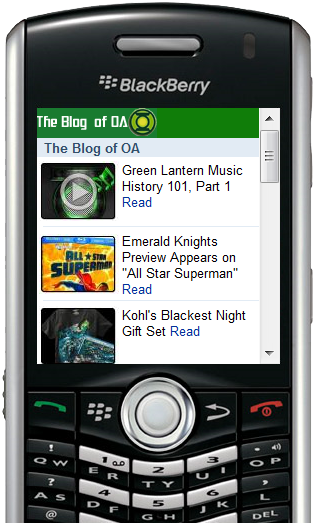 While reviewing the traffic statistics on the site I've noticed a growing number of visitors are using portable devices to access the site. So today I'm launching another way for Green Lantern fans to visit the Blog of Oa by using Mippin.
The new address,
http://www.mippin.com/blogofoa
, is optimized for portable web browsers for cell phones and other portable electronic devices with Internet capabilities. You can also go
here
for a barcode scan to get to the page.