Warner Brothers, in a rare move, has already begun to work on a sequel to the live action movie.  Warners has hired Greg Berlanti, Michael Green and Marc Guggenheim to write the initial treatments for both Green Lantern 2 and the Flash, a film rumored to be getting fast tracked by the studio (pun intended) along with Wonder Woman as the studio looks to DC Entertainment as a source for their next big series of tentpole films.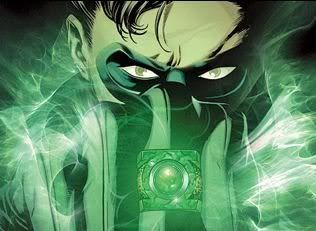 According to the story, broke exclusively by the
Hollywood Reporter
, the deal would also result in the team being hired to write the script of one of the two films.  The trio should sound familiar to Green Lantern fans since they wrote the Internet leaked first draft of the Green Lantern film currently being shot in New Orleans.
The Flash and Wonder Woman films are supposedly being moved through the development process fairly quickly as Warner Brother would like to set the stage for the inevitiable Justice League movie.  A JLA film was in development a year or so ago featuring the Wally West Flash and John Stewart Green Lantern characters, however the fact that the Flash will be Barry Allen and Green Lantern features Hal Jordan one can reasonably be assured that those versions of the characters are likely to be the ones used in any Justice League film.