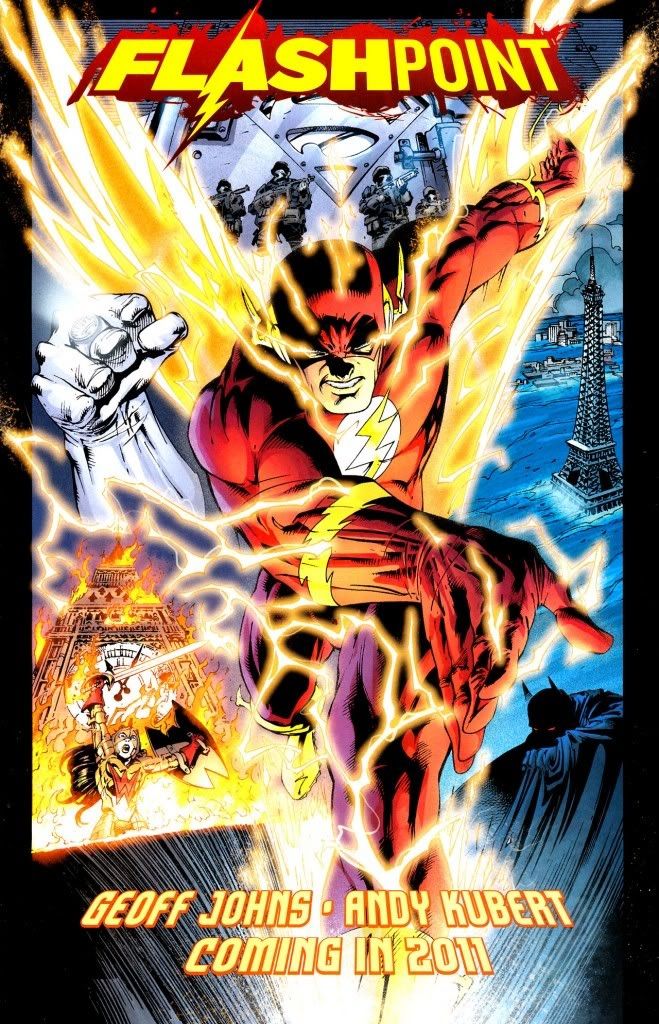 Over the past couple of weeks DC Comics has put out some cryptic message about the upcoming Flash-centric Flashpoint event, with a couple of them possibly connecting to Green Lantern. The first, "Where is his ring?" seemed a sure-fire connection to the Green Lantern universe, but subsequent clues lead more to this being Barry Allen's ring rather than Hal Jordan's. The second clue, "The Spaceship never crashed", seemed by many to be about Kal-El's Kryptonian ship, but it could just as easilly tie to Abin Sur's.
Today DC Comics
announced
that a startling
fifteen
three issue mini series would be released in conjunction with Flashpoint on the Source blog. Among them, under the heading "Whatever happened to the aliens?", is a listing for "Flashpoint: Abin Sur the Green Lantern #1-3", hinting that perhaps whatever changes in the DC Universe during the event does indeed involve Abin Sur and probably leads to him not crashing on Earth.
Look for Flashpoint to kick off on Free Comic Book Day, May 7th, with a special Green Lantern/ Flashpoint edition that includes a reprint of the first part of the "Secret Origin" arc from Green Lantern #30.