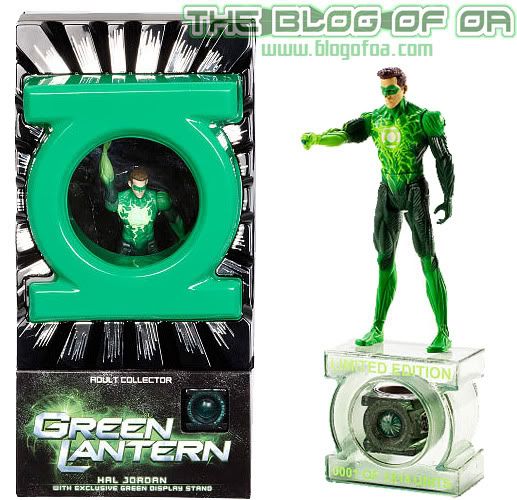 Over the weekend we learned that Toys R Us
had canceled
all orders for the exclusive Green Lantern early bird figure based on production issues and not being able to meet the shipping date. This morning the figure is back up on their website for pre-order with an estimated shipping date of February 25th - the same date as the original offer. Whether this is a mistake or the production issue has been resolved is unknown.
So get your order in now
here
and let's hope this is the last hiccup with the release of this figure.
Update:
The figure is no longer available on the Toys R Us website, meaning that either the figure has sold out or it has been canceled again. No one has reported getting a cancellation email, so here's to hoping it was just immensely popular.