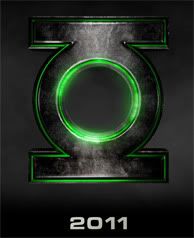 In an
article
on the LA Times Hero Complex site
X-Men: First Class
and
Kick-Ass
director Matthew Vaughn takes a pot shot at the upcoming Green Lantern film. The fifth in the X-Men movie franchise, First Class is
supposed
to be released on June 3rd, but the movie is still in the principal photography stages and the pressure is mounting on the director to get the film ready for this summer's hectic movie schedule.
Perhaps it is this pressure and the fact that this movie will not feature any of the familiar X-Men that movie goers will recognize that has Vaughn looking for a way to generate some kind of buzz for a movie which hasn't entered the radar of most comic book fans, let alone the film going public. In trying to make his own project seem bigger than it really is, Vaughn goes out his way to trash talk the Green Lantern movie while taking swipes at the Thor and Captain America movies at the same time.
"With 'Green Lantern,' I don't know about that one, I couldn't get my head around the trailer, to be honest … look, I will say the following: X-Men as a brand is bigger than Captain America, Thor and the Green Lantern, all put together."
While I wouldn't disagree that historically the X-Men books have had a huge following, that really has very little to do with the movies. Vaughn would have film goers believe that the other three comic book films launching this summer have a lot to worry about, however, unless he spends more of his energy trying to get his film done there won't be an X-Men film to compete with the other three blockbusters in the making. I had little interest in seeing an X-Men film without Wolverine, Cyclops, Storm or Jean Grey in the first place, especially after how poorly the last one turned out. But now I'm pretty certain I'll wait and let my my ticket-buying dollars somewhere else.