More images have been released today of the some the merchandise we will be seeing on store shelves to tie into the release of the Green Lantern movie, including an image of the Ring Blast Jet and one of Hal's Battle Shifter weapons that was discussed in the most recent issue of
ToyFare Magazine
. Images of a Green Lantern board game, what appears to be a nerf blaster type of role playing toy, a Kilowog t-shirt and a ring that will project the Green Lantern symbol fifty feet were released. Between all the toys and the Rubies Halloween costumes it looks like Green Lantern fans will have plenty of Green, just not in their wallets.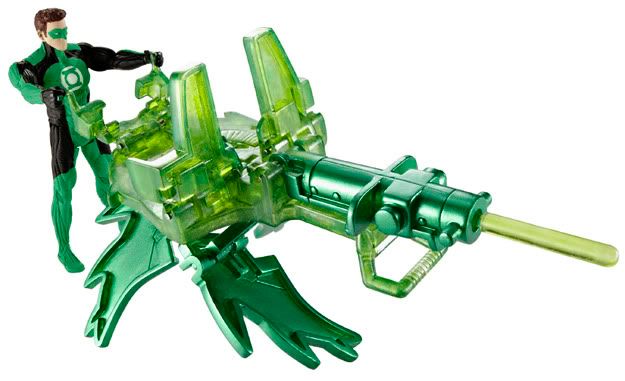 Variant Hal Jordan Figure with Battle Shifter construct that started life as a buzzsaw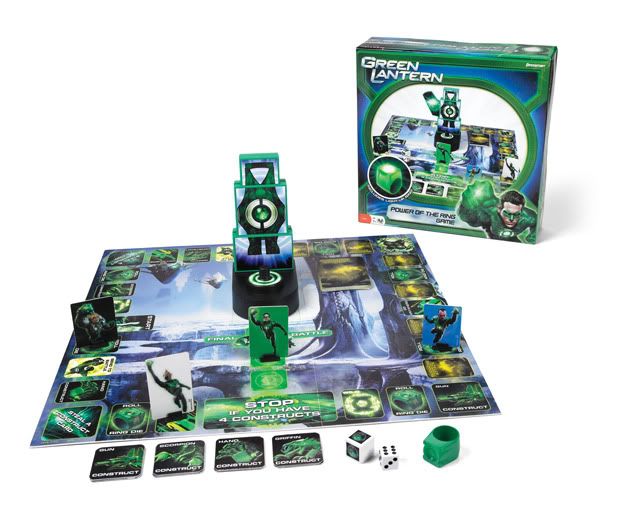 Green Lantern Board Game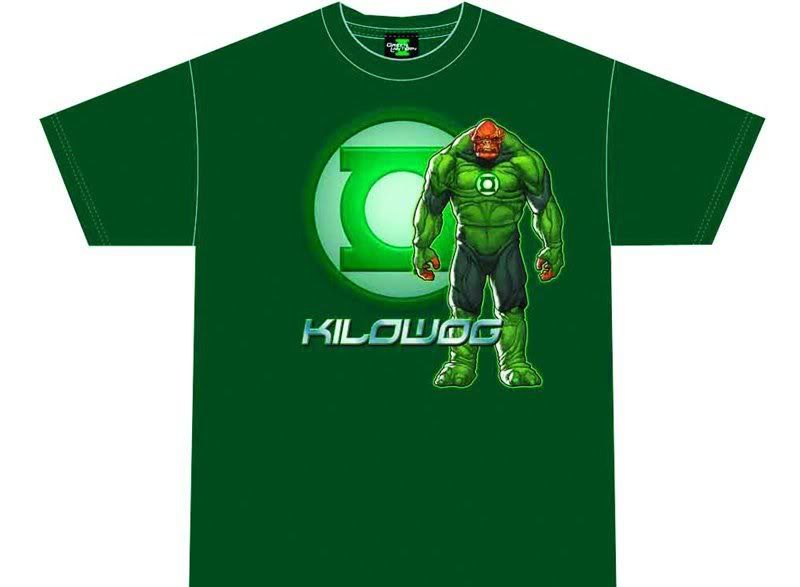 Kilowog T-Shirt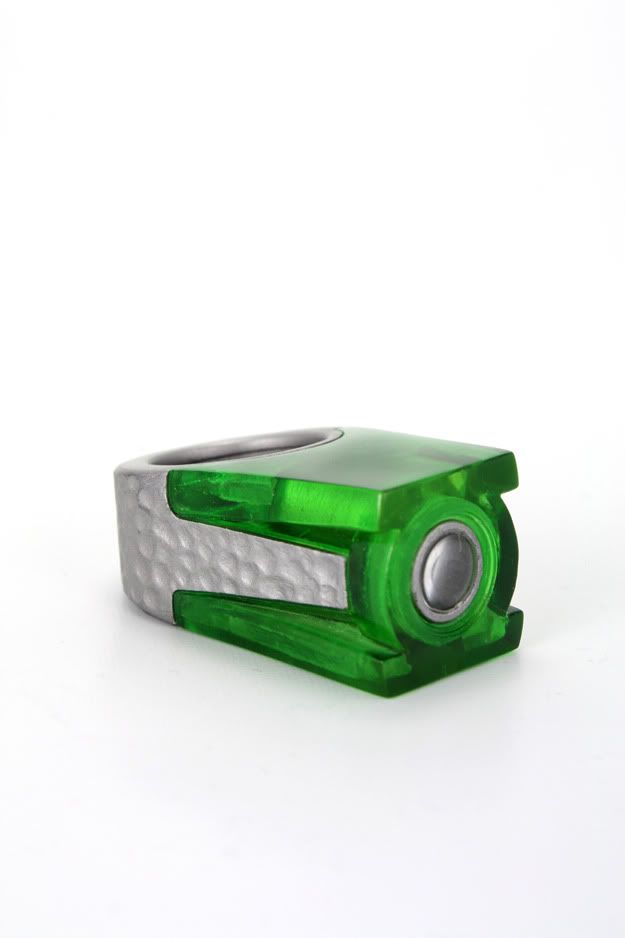 Projector power ring - displays the Green Lantern logo up to fifty feet away!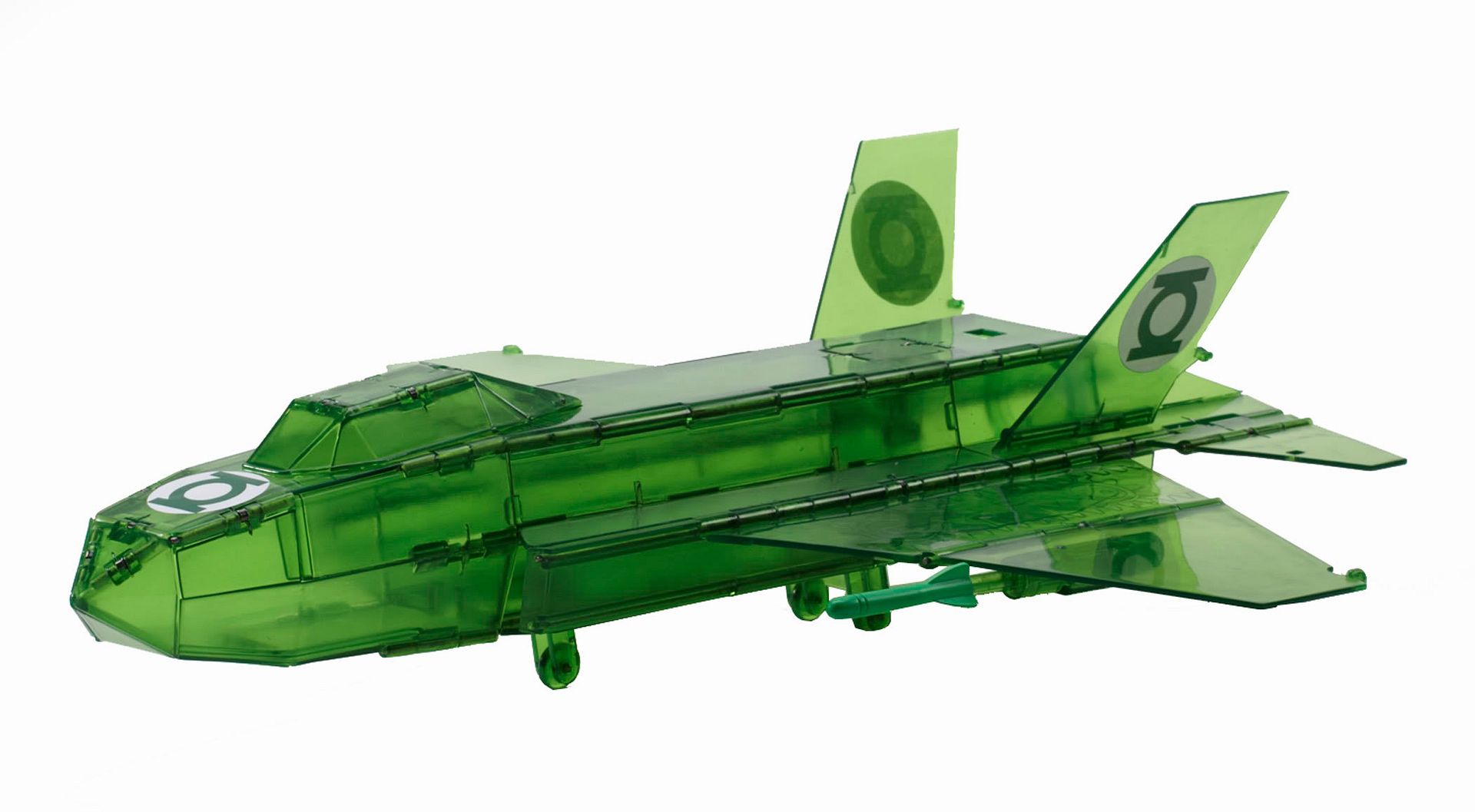 Hal's Ring Blast Jet that changes into a tank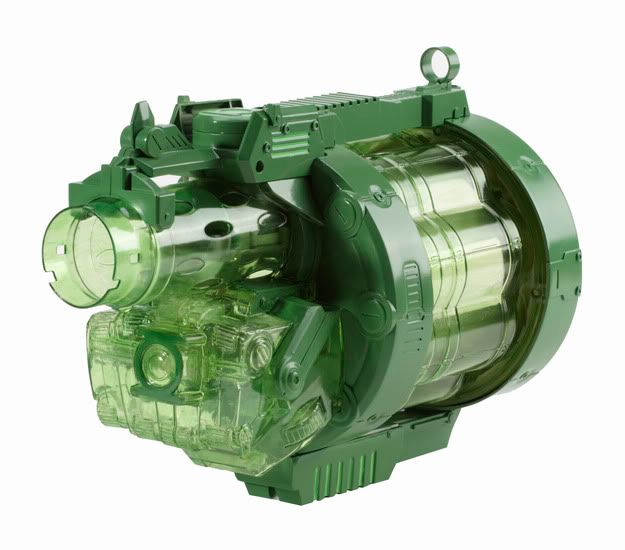 Hal's "Colossol Cannon"