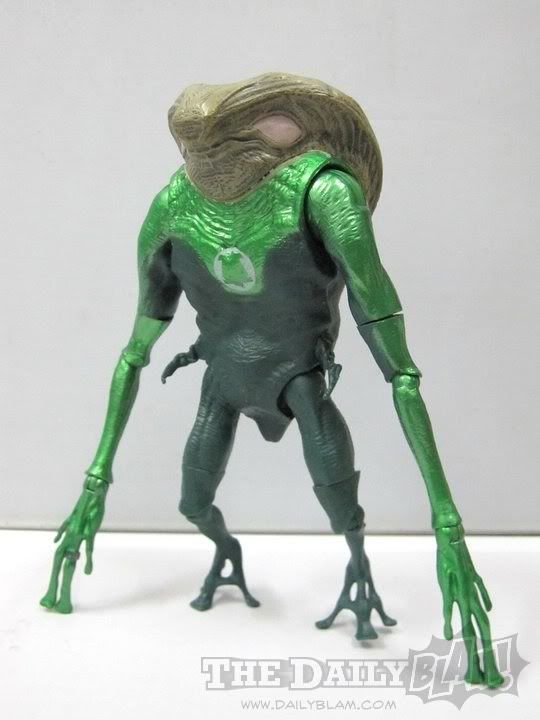 For the second time today fans have gotten a glimpse of the new movie action figures.
Rot Lop Fan
joins
G'Hu
as another of the more alien designs for characters to be seen in the film with this photo coming courtesy of our friends at the
DailyBlam
.
Rot Lop Fan was created by Alan Moore and is one of the most unusual members of the Green Lantern Corps. He initially appeared in Tales of the Green Lantern Corps Annual #3 in a story entitled "In Blackest Night" wherein Katma Tui recruits Fan as the Green Lantern of his sector. Having evolved on a planet with no light, Fan's species have no eyesight and no concept of color, so Katma Tui has difficulty explaining the concept of the Corps. Tui reshapes the lantern into a bell and refers to the Green Lantern Corps as the "F-Sharp Bell Corps" instead.