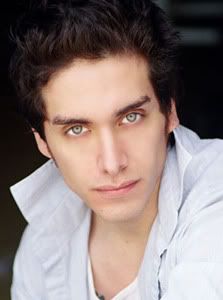 Josh Keaton
The Cartoon Network today provided a new synopsis for the CGI Green Lantern animated series, which debuts in November with with a special preview episode before launching into a regular time slot in early 2012. In addition to the new synopsis the rumor that Josh Keaton would provide the voice of Hal Jordan was confirmed. Keaton provide the voices of the Flash and Aquaman in the DC direct to video feature
Justice League: Crisis on Two Earths
as well as the voice of Spiderman in the new
Ultimate Spiderman
cartoon that is currently in post production.
Here is the revised synopsis for the new Green Lantern animated series, produced by animation legend Bruce Timm.
Green Lantern: The Animated Series
Coming to Cartoon Network this Fall


As Earth's Green Lantern, Hal Jordan is used to being in dangerous situations - but he's never faced anything like this! Set at the farthest reaches of deep space, Green Lantern: The Animated Series finds Hal on the Guardian Frontier, where he must face down an invasion from the Red Lantern Corps. Powered by pure rage, the evil Red Lanterns have sworn to destroy the Green Lantern Corps and everything they stand for.
Source:
World's Finest