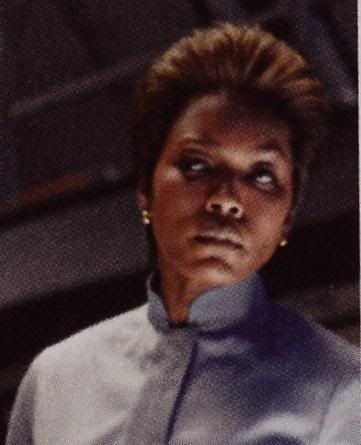 You knew it was going to happen, and happen quickly. After the "leak" of the
audio of Parallax's attack
on Fentara Rrab that hit the Internet yesterday, Amanda Waller has responded on
her blog
and her response was about was you'd expect - deny, deny, deny! Meanwhile,
Newton and District's site
also contains the audio for anyone to listen to who missed it while offering their own opinions on the whole matter.
According to Waller Robert Frazer, the man who leaked the audio, was off his medication and concocted the audio to support his delusions and paranoia. Since the audio leaked Robert went into hiding but ran away when someone knocked on his door - someone who he suspected, and probably rightfully so, to be sent by Waller to take care of him and prevent any more sharing of the information.
Waller of course uses references to H.G. Wells' War of the Worlds and that "if it's on the Internet if MUST be true" backpedaling and offers no real evidence as to discredit Frazer beyond the tactics used by today's politicians with only her word for us to accept. Time will tell when or if Frazer will contact anyone again, but if you get an email from him, please contact me with the details so we can get the word out as the Green Lantern ARG experience continues.