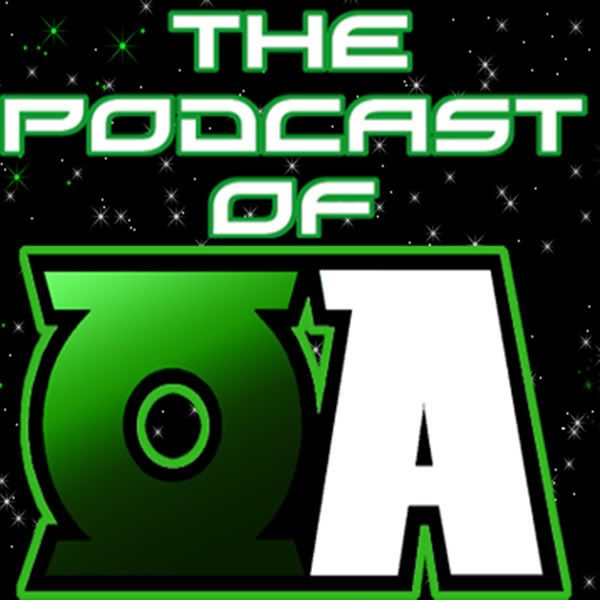 In the aftermath of the War of the Green Lanterns co-hosts Bill Giancoli and Myron Rumsey discuss their reactions to the war's fallout and Green Lantern news coming out of the San Diego Comic-con and the latest on a potential movie sequel.
The hosts also talk about the recently released Green Lantern '70's retroactive title and their opinions on the "Hard Travelling Heroes" era of the Green Lantern title.
Myron recounts his Green Lantern rollercoaster experience, the Kilowog Challenge returns as we pose the questions to you on what would YOU do in this situation as well as what your favorite Green Lantern character is and why. Responses can be sent by email using the "contact me" form , leaving a comment below or by leaving a voicemail on Skype to our account, blogofoa.
The Kilowog Challenge:
You are tailing a member of the Sinestro Corp as they carry a prison cell full of criminals in tow. The Yellow lantern hurls the cell of criminals towards a nearby sun to dispose of them. At the same time tries to encase you in a seemingly impenetrable cube. How do you defend yourself and save the criminals headed to their doom?
Show Links
The Lanterncast
Show Notes
00:00:00 Intro:
00:04:46 Green Lantern Roller Coaster
00:19:50 Aftermath of the War of GLs
00:31:12 More San Diego Con
00:33:13 That '70's Green Lantern
00:53:28 Favorite Lantern and Why
00:58:48 Email
01:07:04 The Next Show
01:10:14 The Kilowog Challenge