Beware the Sheen Lantern!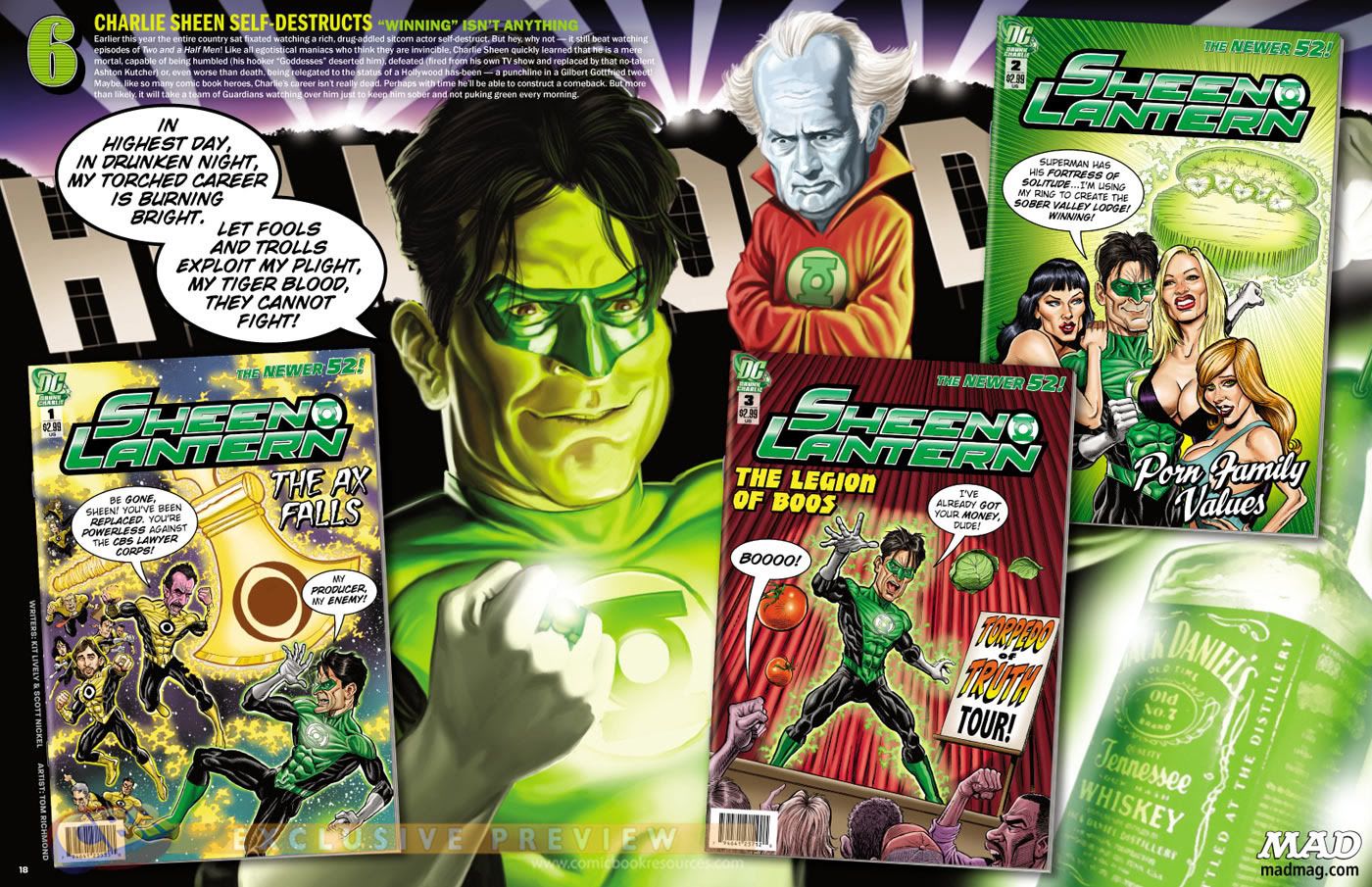 The funny guys over at MAD magazine included this Green Lantern inspired parody of Charlie Sheen's year, replacing Hal Jordan with the "tiger blood" imbued celebrity. The parody is part of their annual "20 Dumbest People, Events & Things" feature included in issue #513 which hits stands on December 20th.
Mad provides the image of the two page spread to Comic Book Resources.
Source:
Comic Book Resources