New mystery DVD release sneaks onto Target shelves January 21st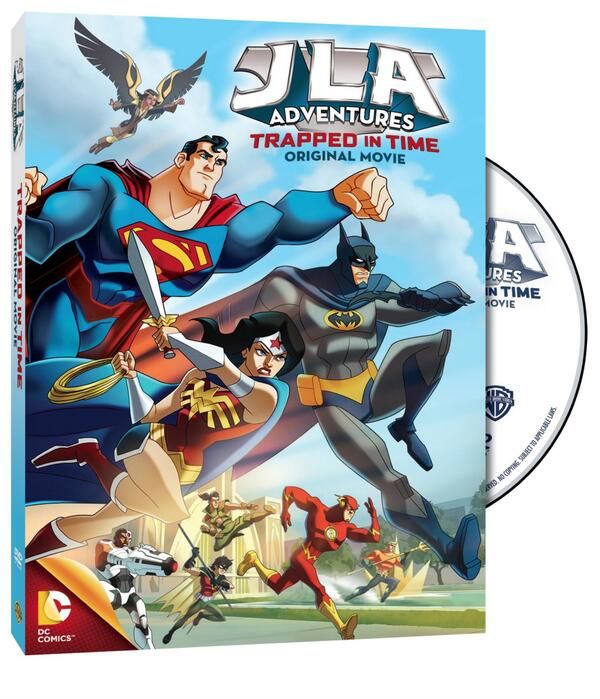 After the premature demise of
Green Lantern: The Animated Series
series producer Giancarlo Volpe worked on another project for Warner Brothers Animation before moving on to
Riot Games
. The mystery project has remained on the shelf and Volpe has been unable to talk about it, although recently he vaguely alluded to it on twitter and recently announced that we'd be able to see the project on January 21st. He was also quick to point out that even though several people who worked on the Green Lantern series were involved the new project, it is (unfortunately) not a follow up to either
Green Lantern: The Animated Series
or
Young Justice
although there are some nods to both shows for fans to look for.
That brings us to this morning when I checked my Twitter feed and saw a tweet from WB PR wizard
Gary Miereanu
including the picture below. Part of next week's Target ad includes an exclusive DVD titled "JLA Adventures: Trapped in Time" being released on...January 21st. I reached out to both Volpe and Miereanu and they confirmed that this is the infamous "Project X".