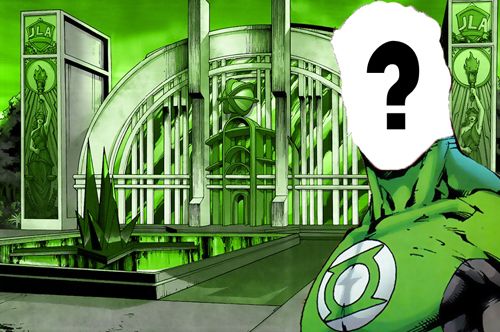 Last month it was
Chris Pine as Hal Jordan
, this month reports are surfacing that Warner Brothers is looking to cast an actor as John Stewart for the 2020
Green Lantern
film. Many media outlets are embellishing the story and adding that John Stewart is the lead character in the movie while the original report only indicates that the role is being cast.
The report, originating from the
Meet the Movie Press
show, is like many other reports such as the Chris Pine rumor in that there's nothing official from Warner Brothers to add any credibility to it. At this stage of the game it's difficult to say exactly what the studio has in mind other than choosing between Hal or John seems like a less successful option than giving us both characters. As
I've stated for some time
now I firmly believe that soft rebooting Hal Jordan in the
Justice League
movies and then introducing John Stewart as Hal's partner in the
Green Lantern
film is a more universe building approach and less decisive to the fan base.