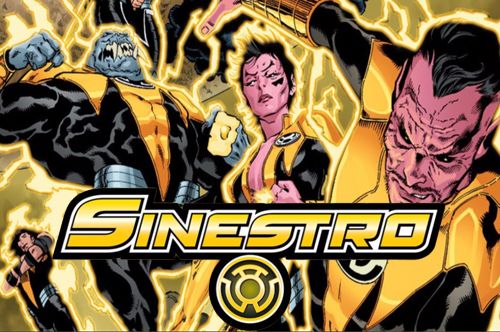 This week readers have an opportunity to preview the re-launch of the Sinestro series by way of eight page previews that DC is including in their titles this month. The preview can be found in the back of Convergence: Action Comics #2 as well as for free digitally on Comixology. The preview shows the Sinestro Corps, complete with a yellow ring wearing Soranik Natu, rescuing a number of Korugarians from Kanjar Ro.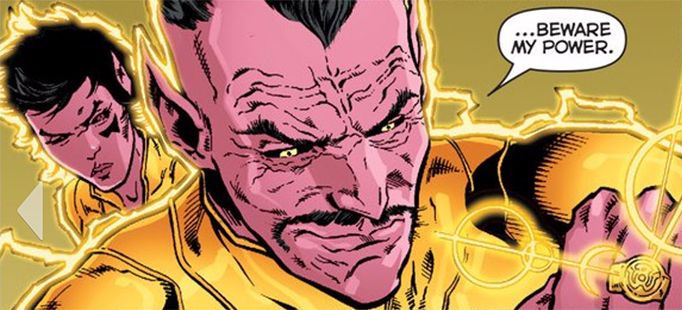 With the Green Lanterns missing, the stage is set for Sinestro to ascend to new heights
While the cast of the Sinestro title hasn't been changed by Convergence clearly Soranik Natu has been saved from the fate of the rest of the Green Lantern Corps thanks to her father. While this eight page preview doesn't reveal any of the circumstances behind the disappearance of Soranik's comrades or recount how she got the ring, it does propel Natu down the path of her father. What will be very interesting to see is where her allegiances lay once the Corps return to the universe. At this point it seems that the new direction for the Green Lantern mythology clearly allows for Sinestro to gain a superior foothold in the universe setting the stage for a huge event should the creative teams be looking for a major story to bring the Green Lanterns back home.
Natu's clearly having difficulty using the ring as skillfully as she did her previous one, and this allows for some nice dialog from Sinestro about how the Green Lanterns view his color of the emotional spectrum from an adversarial perspective. Everything is coming up roses for Sinestro as he not only is rid of his enemies, but he has Warworld as well and no one to stop his expansion into the universe. The creative teams have discussed the impact that GodHead had on Sinestro and as we've seen since then he is more focused and more driven than ever before, but what's different is that he has a much clearly vision for what he wants to do to shape this universe. It's exciting stuff and once he intersects with the Green Lanterns somewhere down the road we are going to be in for something pretty special I think.

Still new to the yellow power ring, Soranik Natu learns to harness the power of fear
There is still a traitor in the midst and Cullen Bunn uses this short story to make sure that this particular pot continues to get stirred. There aren't any new clues as to who is operating under their own agenda which helps to create some anticipation for the serie's relaunch in June. All in all this was a great preview where we get to see Kanjar Ro's return since the last time we saw him during the Durlans were effectively trashing the Green Lantern name. Joining Bunn is artist Brad Walker who does a fine job as usual.