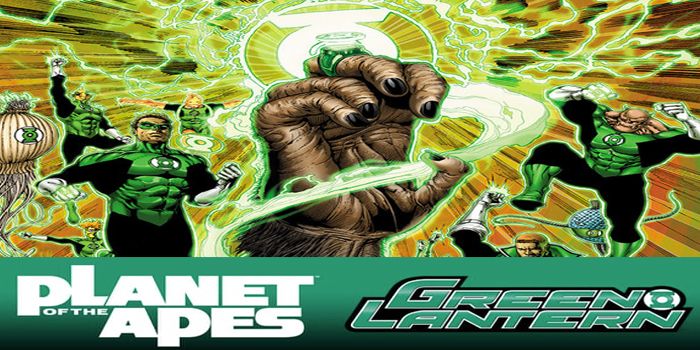 We are only a couple of weeks away from the first issue of the BOOM! Studios
Planet of the Apes
/
Green Lantern
crossover and the studio is ramping up the promotion for the series. Today they
released five cover images
for the third issue which will be released in April in an exclusive to Comic Book Resources. But on top that the studio has released some interesting information about the plot of the series to
Comicbook.com
.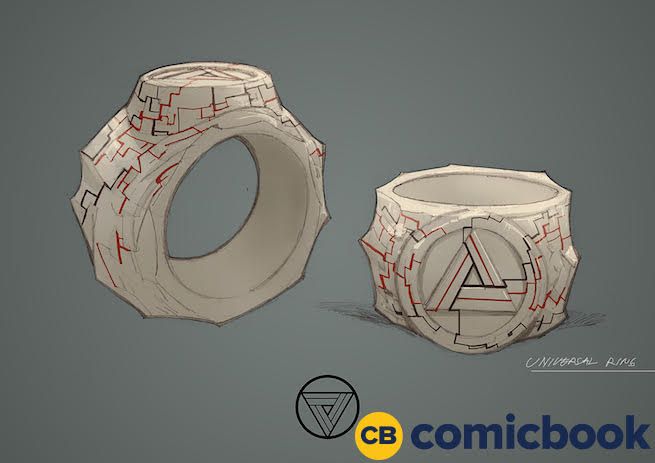 The Universal Power Ring
Series writers Robbie Thompson (
Silk
) and Justin Jordan (
Green Lantern: New Guardians
) will be introducing the Universal Power Ring on the pages of the crossover, a ring which shares a number of similarities to the Phantom Ring which appears in the pages of the DC
Green Lanterns
book.
According to the series description: When Taylor goes missing, Cornelius investigates and discovers an ancient ring, unlike anything he has ever seen. As its power echoes through the stars, the Guardians of the Universe must reveal to their Lanterns a secret they had hoped would remain buried. With the Green Lantern Corps, led by Hal Jordan, racing to get to the source of this power before Sinestro can get his hands on it, they will discover a truth that will change them forever on…the Planet of the Apes!
"Creating a ring that amplified all the conflicting emotions Cornelius has for his home --his hope, fear and everything else-- felt both narratively engaging and just visually cool, something that Robbie, Justin and Barnaby (Bagenda) captured really well in this design. How it got to the Planet of the Apes, and why? We can't wait for you to find out." - series editor Dafna Pleban.
How similar the two rings are to each other remains to be seen at this point but I certainly hope they aren't as alike as they seem. Either way it will be fun to see both franchises coming together.
Source: Comicbook.com