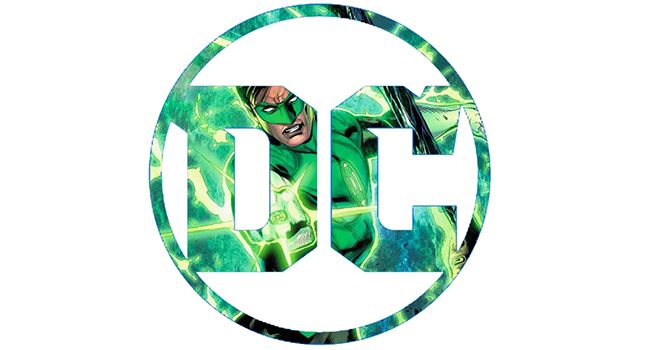 Pay attention when you walk down your grocer's cereal aisle and you might find that the Justice League is invading your favorite General Mills breakfast cereal. Boxes of Honey Nut Cheerios, Cocoa Puffs, Multi Grain Cheerios, Lucky Charms and Trix are getting a superhero makeover in a promotion with DC Comics promoting the current incarnation of the Justice League.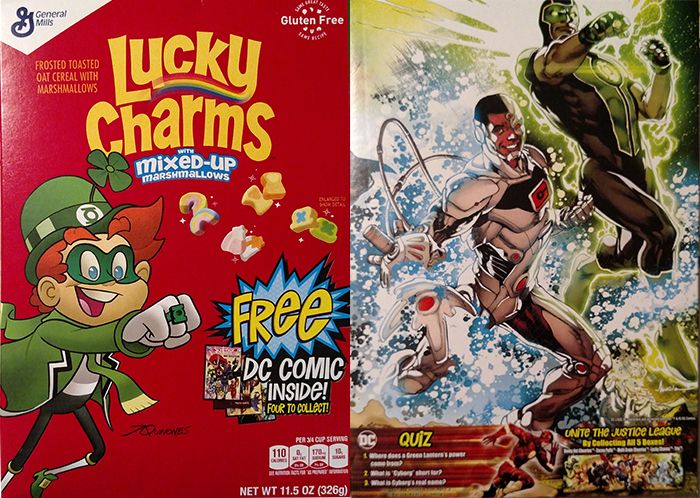 The front and back of the Lucky Charms box
Each box features the cereal's mascot reimagined as a member of the Justice League and the back of the box features one of five pieces of interlocking art which makes up a larger image of the League. Each box also has one of four mini comics packed inside featuring an all-new kid friendly adventure of the Justice League. Boxes of Lucky Charms have Lucky the Leprechaun wielding a power ring by Joe Quinones on them as shown on the right. The Honey Bee from Honey Nut Cheerios can be found masquerading as Batman. Also shown below are the four covers of the mini comics and an interior page from one of the comics to give you an idea of what to expect.