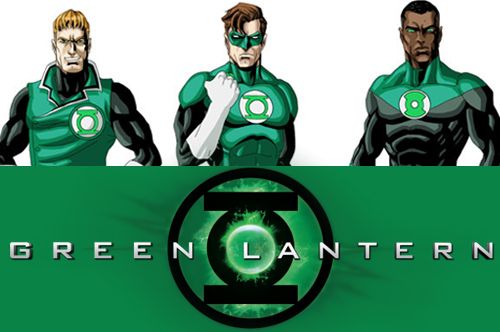 Some of the things I love most about doing The Blog of Oa are interactions I have with people who I would never have had the opportunity to do so had I not created the site. Several months ago I was contacted by Eudocimus Ruber from France who posts on Deviant Art with the user name
ClarkyBoingo
. Eudo was looking for some direction for a rather ambitious project, a poster that featured
all
the Green Lanterns on it. Not just the current characters, but everything since the dawn of the Silver Age!
Eudo had apparently been working on this project off and on for
three years,
now that's willpower! Just recently he finished the poster and it looks great! Here's the image below which Eudo has given me permission to share with fellow fans - it's a really big image! Make sure to stop by the
image over on Deviant Art
where you can see all the great detail in the finished product - and make sure to let Eudo know what a fantastic job it is!