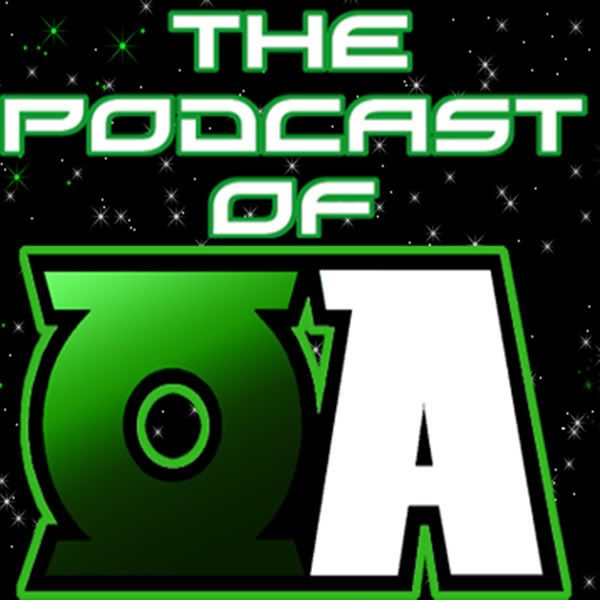 To expand our audience and provide readers with more content the Blog of Oa has launched its own podcast, dubbed the Podcast of Oa. Co-hosted by Bill Giancoli and Myron Rumsey (The Blog of Oa), the Podcast of Oa will delve into anything and everything to do with the Green Lantern universe as the family of characters appears in various forms of media.
The show is available for download and rss subscription from the podcast's
feed
and is also available on
iTunes
and will be coming soon to the Zune marketplace. Additionally, readers can listen to the episodes by using the online streaming players located at the end of the every episode listing found
here
or by using the player below.

Our show can also be found on Stitcher. Listen to us on your iPhone, Android Phone, Kindle Fire and other devices with Stitcher. Stitcher is Smart Radio for Your phone. Find it in your app store or at
stitcher.com
.
As with everything from the Blog of Oa, we hope you find the content fun, informative and hopefully entertaining. We always appreciate feedback from readers and listeners, and in absence of a forum please feel free to leave comments after any of the episode listings. You can also send your comments via email using the contact me form or by using twitter to the sites feed (
@blogofoa
). You can become a part of the show by leaving your comments, questions or things you want to share about the Green Lantern universe on our voicemail line at 406-PODOFOA (406-763-6362). Skype users can leave a voicemail on the show's account, blogofoa. You can also find us and other Green Lanterns fans on our
Facebook
group and on
Google+
.
What are fans saying about the Podcast of Oa?
"The Best Green Lantern Podcast!! I have listened to their podcast from the beginning and it has been an enjoyable experience. I highly recommend this podcast and their website "Blog of Oa" for those who love the Green Lantern Universe." - Michael Alcova
Thanks for reading...and listening!