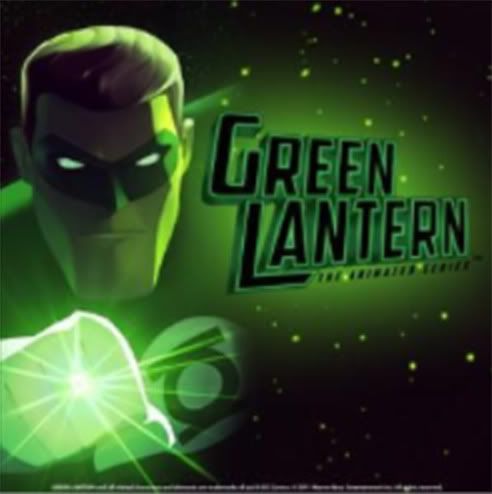 Pictures in the article reveal some spoilers about what's to come, so be forewarned about the images that accompany this posting.
Since the Cartoon Network aired the two part special episode in November Green Lantern fans have been wondering when the show would makes its official debut as a part of the networks new DC Nation block of programming. While the show has been touted to have a spring release, a new interview in Animation Magazine narrows that down a little by stating that the show will begin airing the first season of twenty six episodes starting in March of 2012.
The article features an interview with one of the series' producers, Giancarlo Volpe, who worked on other CG animated series like
Star Wars: The Clone Wars
. The interview features comments from Volpe about the challenges of working on a 3D animated series, such as having to really consider how a character moves in three dimensional space for the CG animation process to work correctly, an obstacle that traditional hand animation doesn't have to overcome.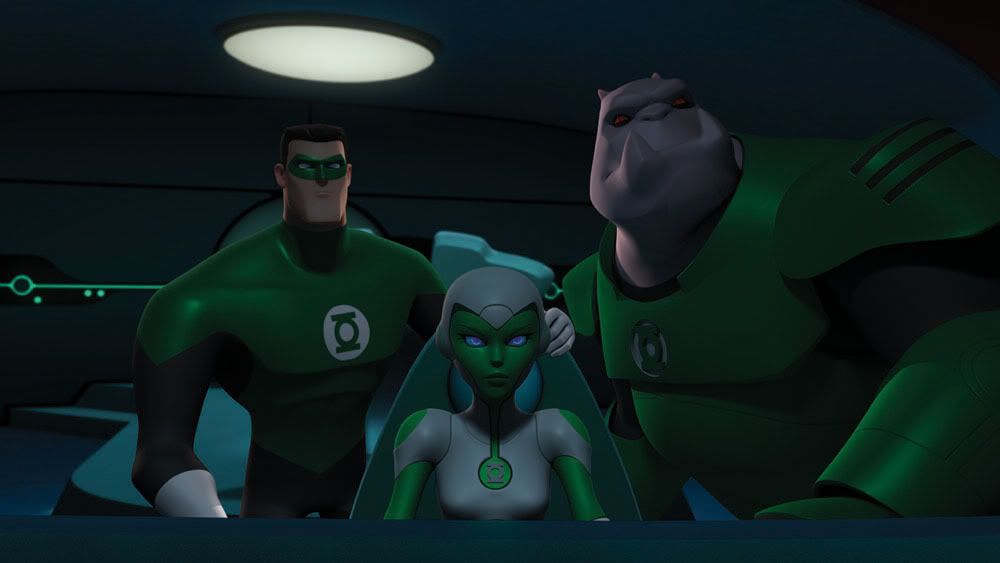 Hal Jordan, Kilowog and friend
While CG animation is new to Warner Brothers animated veteran and Green Lantern Executive Producer Bruce Timm, the studio is relying on the same Taiwan CG studio behind the highly successful Star Wars series to bring the Green Lantern mythology to life. The switch to CG animation was also one of the driving factors in moving the setting into "frontier space" since the cost of the animation made the ability to render large forces of Green and Red Lanterns cost prohibitive. Series' writer Jim Krieg relates drawing inspiration for the writing challenges from an old World War II themed television series.
"My mind went to an old show called Rat Patrol, which is essentially a World War II story told with four guys fighting Rommel in North Africa," says Krieg. "It's a war story told with four characters instead of an entire army."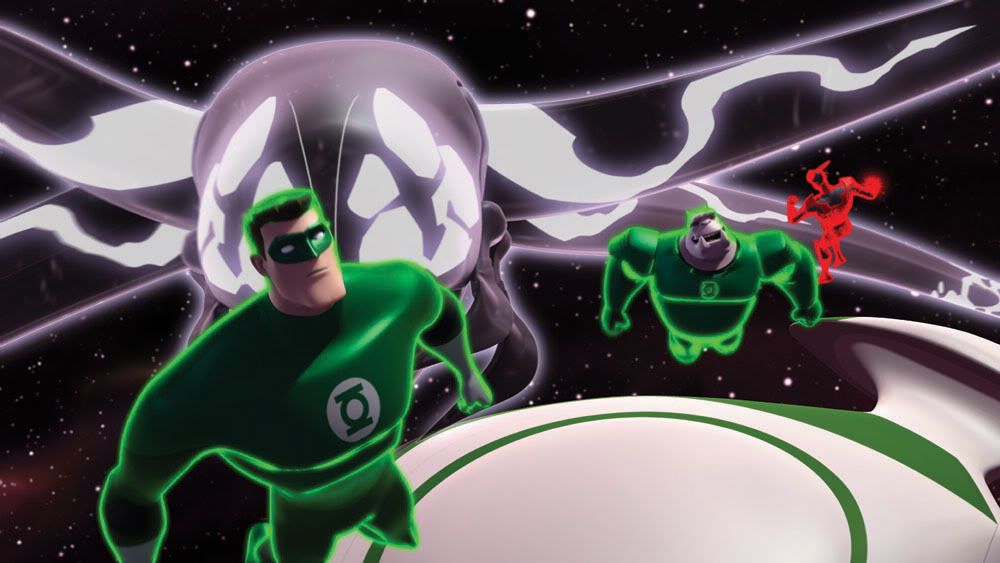 The animated series producers are sharing a lot of information with DC Comics and some concepts and characters are leaking back and forth between the two production teams. Recently the Interceptor, the ship used by Hal and Kilowog to reach frontier space, appeared in the Green Lantern #65 as a part of the "War of the Green Lanterns" storyline. Blue Lantern Saint Walker appeared as one of three statues from the animated series at the New York Comic Con in 2011 and a new image from the show reveals that Queen Aga'po and her Star Sapphires will be appearing during the first season.
Source: Animation Magazine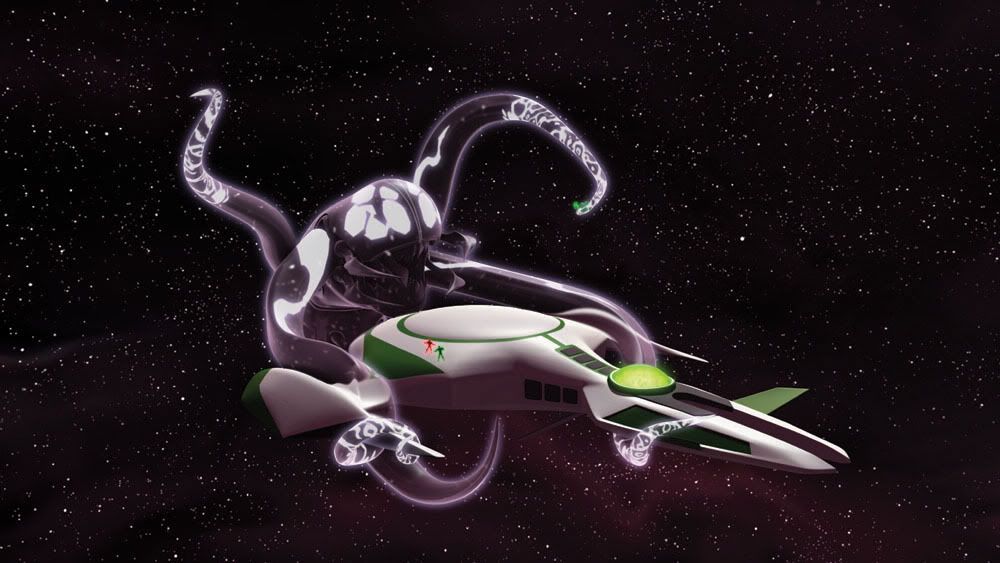 The Interceptor made an early appearance in the Green Lantern comics
Queen Aga'po and perhaps Miri represent the Star Sapphires