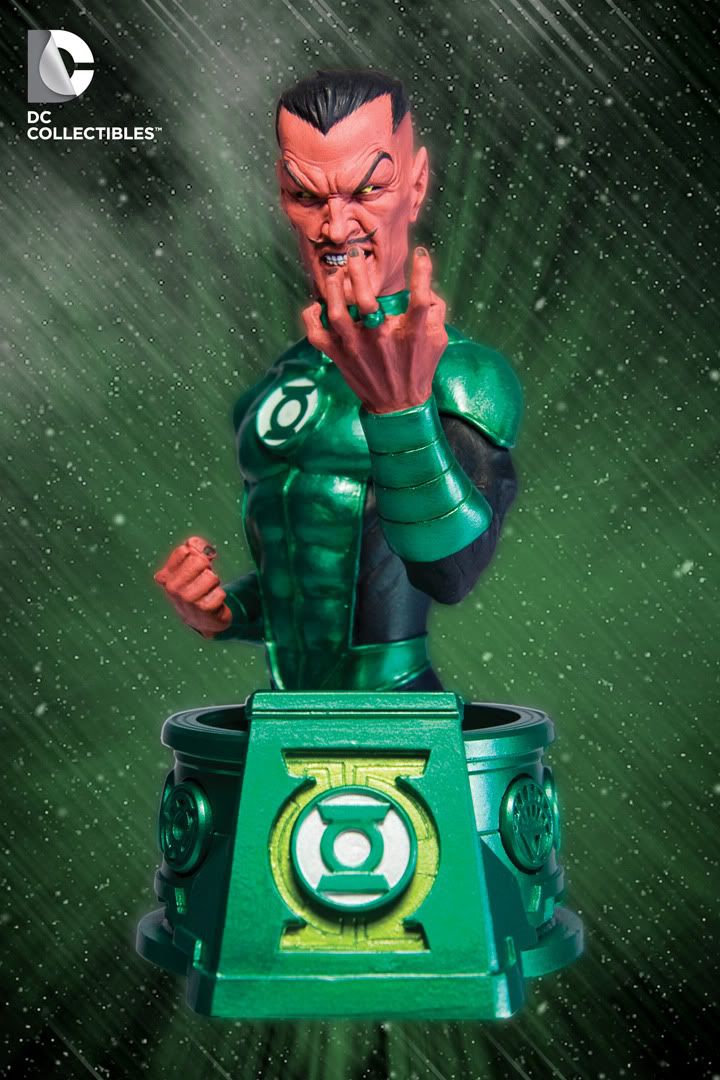 DC Entertainment released an announcement today that DC Direct is being relaunced as DC Collectibles and will feature an
online portal
to allow fans who don't have a local comic shop to purchase items directly from DC. The online presence will not only offer direct access to the products but will also offer exclusive items not available elsewhere including prints and collectibles.
"Not all of our fans have access to comic book retail locations, so by expanding our website to offer the entire product line, we're adding an element of convenience and the ability for fans to collect every single product they're interested in," stated Hank Kanalz, senior vice president of digital, DC Entertainment.
One of the first exclusive items that will become available for purchase will be a Green Lantern Sinestro bust. For fans attending C2E2 in Chicago (April 13-15) Geoff Johns will moderate a DC Collectibles panel that will showcase the new website and brand logo, and offer an exclusive sneak peak of never announced DC Collectibles products coming later in 2012. The panel is on Friday, April 13 at 2:30pm CT.