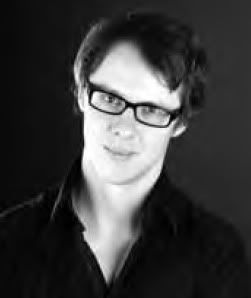 Composer Frederik Wiedmann
Green Lantern: The Animated Series fans are due for a treat before the next thirteen episodes debut on the Cartoon Network. Amazon has revealed that a CD will be released on August 21st from La-La Land Records, the company behind many film and television soundtrack releases. While La-La Land Records has no information about an upcoming release, the Amazon listing notes that the CD will contain more than seventy minutes of material from the series.
The score for the animated series pilot was previously nominated for an
Annie Award
last December, however it did not win the honor. Composer Frederik Wiedmann's work on the series is available now from Amazon for pre-order for $18.04.