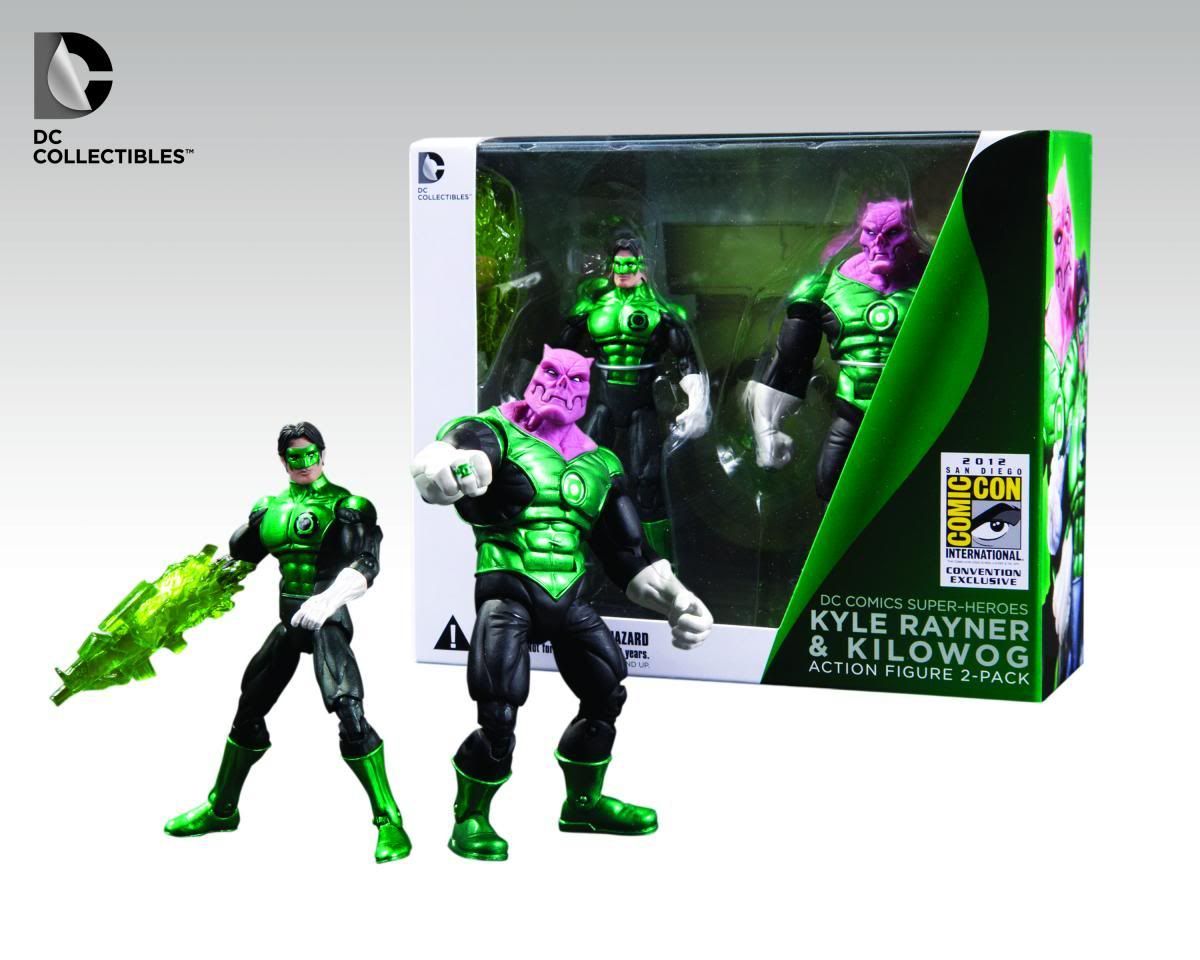 Geoff Johns appeared on G4TV's "Attack of the Show" this evening, revealing a two pack of 3 3/4 inch Green Lantern figures as DC Collectibles first Comic Con exclusive for the San Diego Comic Con. The two pack of figures is the first entry in a potential line of smaller scale figures with this initial offering containing a Kyle Rayner and Kilowog figure. Additionally, host Blair Herter's visit showed off an awesome looking Green Lantern Central Power Battery playset for the smaller scale figures.
This turns me all Larfleeze-y!
While no questions were asked about the upcoming Justice League movie, or any DC movie or television show, Johns did mention that there will be a playable version of the upcoming Injustice: Gods Among Us videogame that was announced in May as well as indicate that the roster of playable characters would be impressive.
You can see the entire visit to DC's West Coast office below – the reveal of the figures starts at the 1:35 mark, but it's worth watching the whole video just to see how incredible the office is.