DC Comics announced today that a new wave of Annuals will hit in January of 2013, including one for both Green Lantern Corps and Green Lantern: New Guardians. Here are the covers for both and their solicitation information.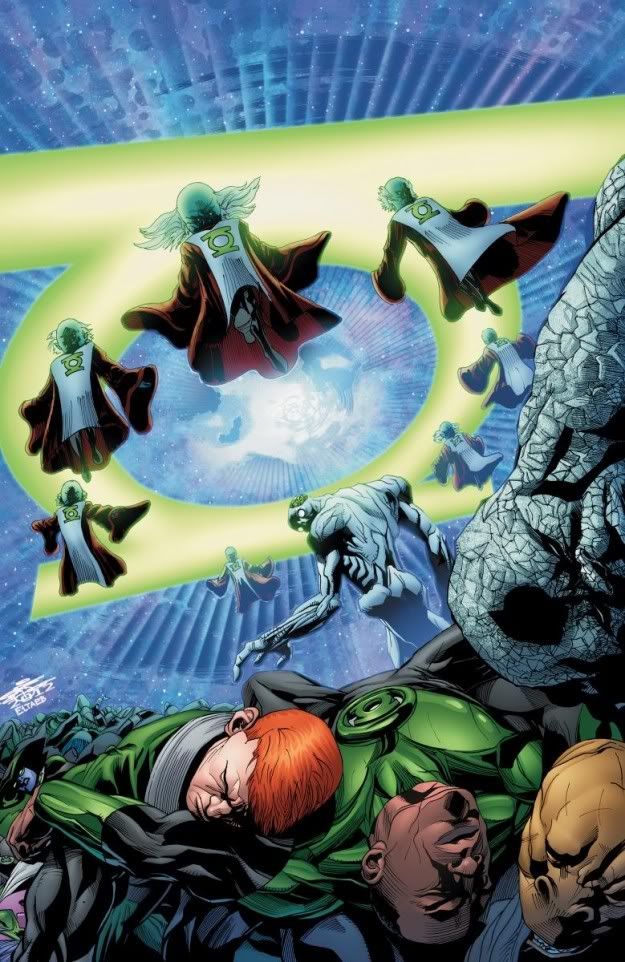 GREEN LANTERN CORPS ANNUAL #1
Written by PETER J. TOMASI
Art and cover by CHRISCROSS
On sale JANUARY 30 • 48 pg, FC, $4.99 US • RATED T
•"RISE OF THE THIRD ARMY" ends here!
• Thanks to the Third Army, the Guardians have shut down the Green Lantern Corps!
• Everything from the GREEN LANTERN comics from the past few months has been building to this.
• Get ready for a go-for-broke ending, which sets up the next great GREEN LANTERN event!
GREEN LANTERN: NEW GUARDIANS ANNUAL #1
Written by KEITH GIFFEN
Art by SCOTT KOLINS and ANDREI BRESSAN
Cover by SCOTT KOLINS On sale JANUARY 9 • 48 pg, FC, $4.99 US • RATED T
• By a Green Lantern — betrayed!
• A mission to recruit allies against the unstoppable Third Army goes horribly wrong when Jediah Caul, a deep-cover GL, shows his true colors!