Geoff Johns has in the past commented on how long he'll write Green Lantern, at one time saying he was going to stick with it until he retired and more recently that he'd write the series as long as he has a good story to write. Today it was confirmed that he will be leaving the series with May's 20th issue to spend more focus on his Justice League titles.
The May issue will be a sixty four page special drawn by Doug Mahnke, who will also be departing the series. No word on who will be the new creative team.
"I'm really proud of all the stuff we've built with Green Lantern — from Larfleeze to the different corps," Johns told The Associated Press about his decision. "The universe has expanded and will live well past my run. It was more than just telling another story, but really giving back to the character by expanding and adding to their mythology.
"So what will Green Lantern #20 bring? The bizarre return of Hal Jordan, the final fate of Sinestro, the revelation of the First Lantern and an ending that I hope pays off everything we've ever done and ever created with Green Lantern. It has art by Doug Mahnke, Ethan Van Sciver, Ivan Reis and Joe Prado and I've poured everything I can into the script. I'm off to focus my energy on the Justice League universe as we head into what I hope is an exciting plan – Simon Baz and B'dg will be along for the ride in Justice League of America – and you'll no doubt see Hal Jordan and some of the other Lanterns in the world of the Justice League before too long. And Sinestro…? You'll have to read Green Lantern #20 for that… "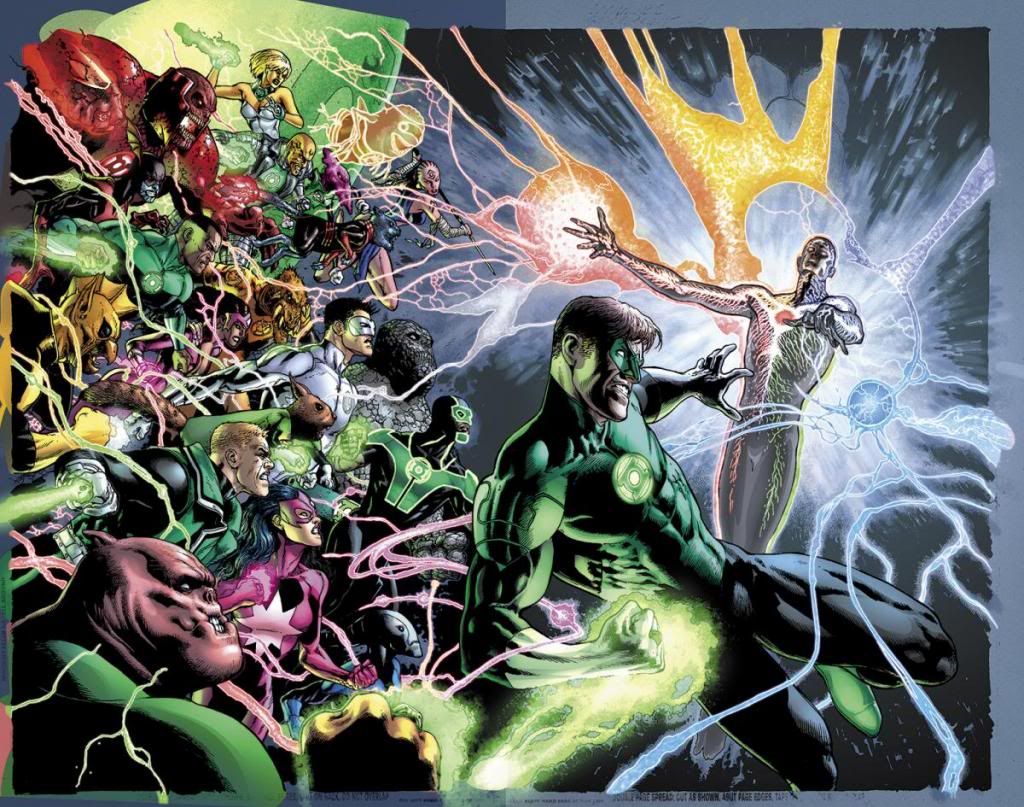 Green Lantern #20 Gatefold cover by Doug Mahnke