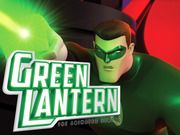 This past weekend at the Emerald City Comic Con Bruce Timm talked a little bit about the cancellation of
Green Lantern: The Animated Series
and
The Bleeding Cool
got the inside scoop. Timm was as disappointed with Cartoon Network's decision as anyone else, calling the show one of the best things he'd ever worked on. Given Timm's pedigree that says a lot about what he thinks of the show. Some of Timm's comments cement the rumors many of us have held for some time, that the fate of the show had little to do with ratings and everything to do with merchandising.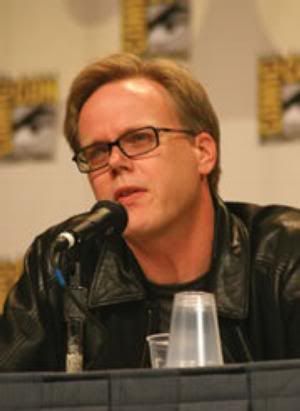 Bruce Timm
What seems to have doomed the show is the poor performance of the Green Lantern movie product line which led to major retailers to balk at the notion of a toy line based on the animated series, money which would have helped to offset the price tag associated with doing a CG series. While there were three statues aimed at adult collectors, the lack of merchandising aimed at the target demographic doomed the show from the start, and no amount of iTunes or DVD sales carries the weight that toy sales do to executives.
In the case of Young Justice there was indeed a toy line, but it was poorly received by viewers of the show and the lack of sales appeared to the network as a vote of no confidence in the show. Ironically there are other shows on Cartoon Network that have no toy lines to support them and have lower ratings than either DC Comics property, so apparently merchandising rules apply to some shows more than others.