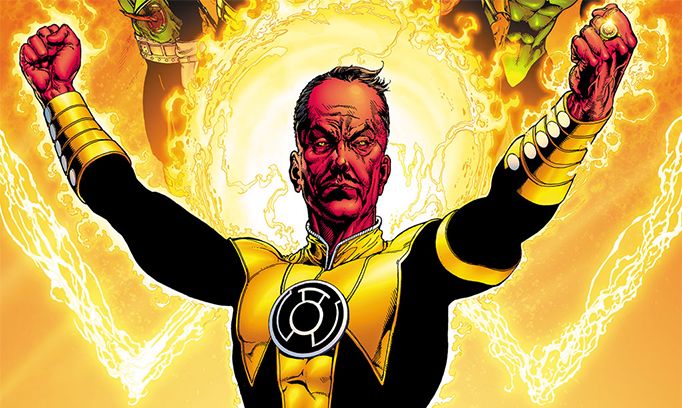 We first heard rumblings of a Sinestro ongoing series back in June of 2013 when it was
rumored
to be one of DC's big announcements at the San Diego Comic Con. While that didn't happen
Dan DiDio tweeted
in July that the series was definitely in the works, and today DC Comics made it official by announcing that the new title would debut on April 16th.
Sinestro
will be written by
Cullen Bunn
, familiar to comics' fans for his work on a number of books at Marvel as well as several creator owned titles. Joining Bunn for the art chores will be
Dale Eaglesham
who just recently did the pencils on
Green Lantern
#27 and the Sinestro
Villains' Month issue
. Dale is well known to Green Lantern fans for his work on the main
Green Lantern
series during the nineties.
Sinestro recently returned to the forefront in Forever Evil #4 and if the cover of the first issue (below) is any indication it looks like he has cast off Parallax and has been rejoined by former Sinestro Corps member Lyssa Drak.