John Stewart is apparently not in the Rock's future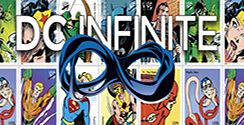 Rumors have been swirling for some time since Dwayne "The Rock" Johnson indicated that playing a DC Comics character was in his future, with most fans casting him as Green Lantern John Stewart and others like myself picturing him more as Black Adam, or even better, as Lobo. Personally I believe that
Hal Jordan needs to get a soft reboot
in a Justice League film, but everyone is entitled to their opinion. Our friends at
DC Infinite
have the latest news about the Rock and DC courtesy of a new story on their site from Rob Kitchen.
Dwayne Johnson took to Twitter to confirm that he will be playing a character in an upcoming DC Comics Movie.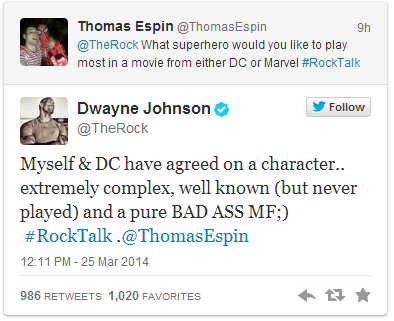 Dwayne Johnson
More details were given at a press event at CinemaCon while promoting his upcoming movie Hercules. Johnson gave further information about how he gained the role.
"There's been mutual interest with myself and DC for many years to fin the right character," Johnson said. "We've been having ongoing discussions, myself and DC, for years about the right character, what the right character would be."
But the information doesn't stop there. Johnson also tweeted that his favorite superheroes were the John Stewart Green Lantern and Black Adam. While there were rumors that Johnson could play Stewart, he said in the same tweet that "GL's already been made and stamped." Could this mean that Johnson is playing Black Adam in an upcoming movie? Also, could this confirm that a Shazam or Black Adam movie is on the horizon?