Villains in Paradise to Air on April 6th at 11:30 PM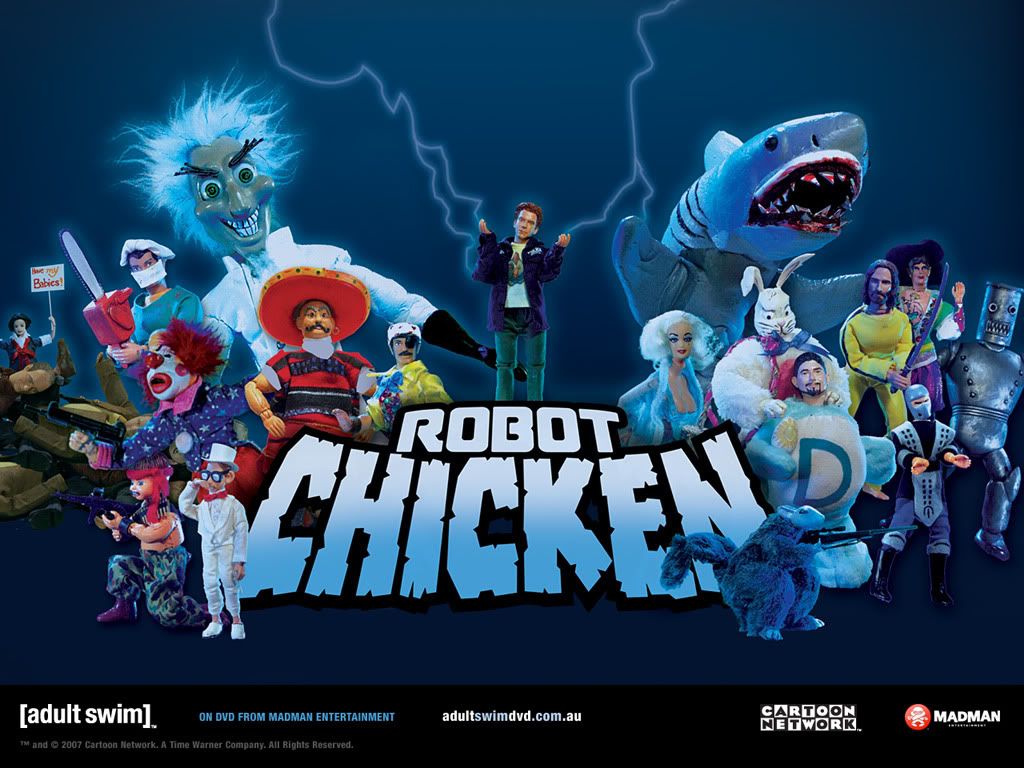 Robot Chicken's return to the DC Universe will air on April 6th at 11:30PM on Adult Swim, once again featuring a narrative that spans across the various skits that comprise the thirty minute special. Unlike the first Robot Chicken foray, Villains in Paradise will show things from the perspectives of the Legion of Doom.
The cast includes Seth Green as Batman and Robin, Zac Efron as Superboy, Alfred Molina as Lex Luthor, Sarah Hyland as Lex Luthor's daughter Lena, Nathan Fillion as the Green Lantern, Alex Borstein as Wonder Woman, Clancy Brown as Gorilla Grodd, Giovanni Ribisi as the Joker, Tara Strong as Harley Quinn, Breckin Meyer as Superman, plus Hugh Davidson, Matthew Senreich, Clare Grant, Zeb Wells, and Kevin Shinick as the narrator.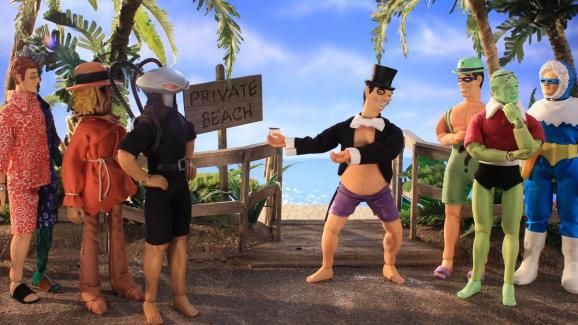 The Penguin makes a point to the Legion of Dumb, er Doom.