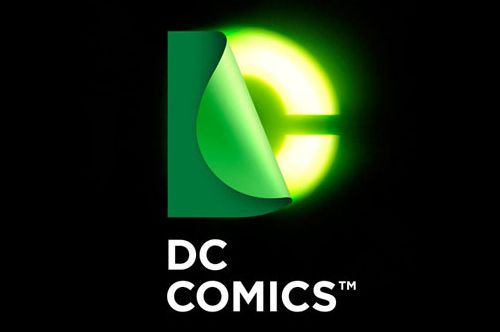 Hot on the heels of the recent announcement of October's Green Lantern/New Gods event,
Godhead
, comes the rest of DC Comics solicitations for October. For Green Lantern fans most of what remains is an annual for
Injustice: Gods Among Us
that features a couple of "untold tales" that take place in this alternate DC Comics continuity. Sinestro also makes an appearance in this month's
Secret Origins
in a tale written by Cullen Bunn. While not actually being released until February of 2015, John Stewart makes his appearance as one of the Scribblenauts mini figures.
INJUSTICE: GODS AMONG US YEAR TWO ANNUAL #1
Written by TOM TAYLOR and MARGUERITE BENNETT
Art by JHEREMY RAAPACK and DAVE YARDIN
Cover by JHEREMY RAAPACK
On sale OCTOBER 1 • 48 pg, FC, $4.99 US
RATED T • DIGITAL FIRST
Featuring two untold tales! Hal Jordan's alliance with Sinestro is tenuous at best. How can it continue? Then, as the resistance in Gotham City digs in, Commissioner Gordon works with his daughter Barbara for the first time. But their time together is running out!
JUSTICE LEAGUE #34
Written by GEOFF JOHNS
Art by DOUG MAHNKE and KEITH CHAMPAGNE
Cover by ETHAN VAN SCIVER
DC UNIVERSE SELFIE variant cover by DALE EAGLESHAM
1:25 Variant cover by RAGS MORALES
RESOLICIT • On sale OCTOBER 1 • 32 pg, FC, $3.99 US • RATED T • Combo pack edition: $4.99 US
Paranoid survivalist. Wanted fugitive. Damned soul. Meet the newest member of the Justice League: Jessica Cruz, a.k.a. Power Ring! With the most dangerous weapon in the universe in her possession, Jessica has been transformed into a dark prophet – one who will force the other members of the League to confront their greatest fears in preparation for a horrific new threat. Meanwhile, Batman and Lex Luthor continue their mission to cure the world of super-villains – but will the extremes they're willing to go to threaten even their closest allies? Lex hopes so.
SECRET ORIGINS #6
Written by BRIAN AZZARELLO, CLIFF CHIANG, J.M. DeMATTEIS and CULLEN BUNN
Art by CLIFF CHIANG, GORAN SUDZUKA, KEVIN STOKES, IGOR LIMA and RUY JOSE
Cover by LEE BERMEJO
On sale OCTOBER 22 • 48 pg, FC, $4.99 US • RATED T
The same month the acclaimed creative team on WONDER WOMAN exits that book, they arrive to tell the Amazon Warrior's secret origin! Plus, the beginnings of Deadman by J.M. DeMatteis and Kevin Stokes, and Sinestro's origin by series writer Cullen Bunn and artist Igor Lima!
SCRIBBLENAUTS UNMASKED MINI FIGURES BLIND BOXES SERIES 5
In Scribblenauts Unmasked: A DC Comics Adventure, Maxwell unites with Batman, Superman and the rest of the Justice League to restore order to the DC Comics Universe. Each tray contains 18 pieces of 8 different figures (some rarer than others), including Harley Quinn, Deathstroke, Swamp Thing and MORE!
Each Measures Approximately 2.25″ Tall
$4.95 US • On Sale February 2015 * Allocations May Occur