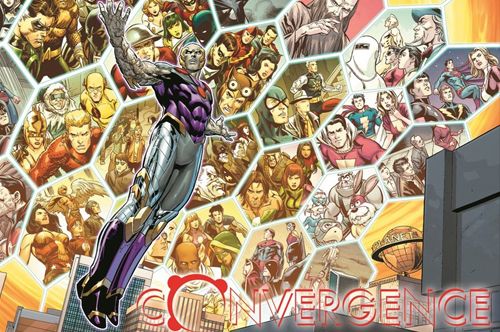 Comicbook.com
has the exclusive scoop on some of DC's upcoming
Convergence
event books, today releasing information on some of the books releasing during the third week of May. Included in that list is the second issue of David Gallaher's
Convergence: Green Lantern Corps
miniseries which focuses on the "Heroes from Crisis On Infinite Earths".
Here's the solicitation information and cover for the issue:
CONVERGENCE: GREEN LANTERN CORPS #2
Written by DAVID GALLAHER
Art by STEVE ELLIS and ANDE PARKS
Cover by TONY HARRIS
Variant cover designed by CHIP KIDD
On sale MAY 20 • 40 pg, FC, 2 of 2, $3.99 US • RATED T
STARRING HEROES FROM CRISIS ON INFINITE EARTHS! The Green Lantern Corps is revived when Hal Jordan, John Stewart and Guy Gardner power up and race to take on Hercules Unbound and Anti God from the Great Disaster! This extra-sized issue includes a sneak peek at what's coming up in the DC Universe!
Source: Comicbook.com