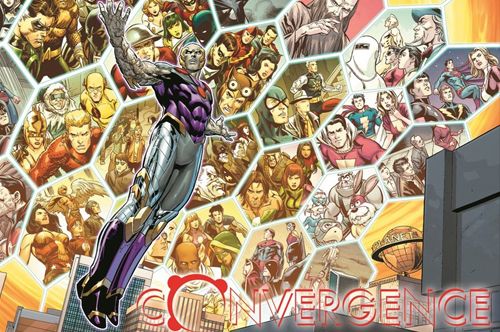 More information continues to surface regarding DC's Convergence event, the two month run of stories designed to bridge the gap while their offices move from New York to Los Angeles. As previously noted, the '90's will be revisited in a Kyle Rayner/Hal Jordan Parallax story, but in addition a second Green Lantern book has been announced via
Newsarama
. Simply titled
Green Lantern Corps
, the David Gallaher story will feature Hal Jordan, John Stewart and Guy Gardner together in a struggle to save Gotham City. Steve Ellis and Ande Parks will provide the art duties. Here's the story description and a sample page of the art.
GREEN LANTERN CORPS
Writer: David Gallaher
Artists: Steve Ellis and Ande Parks
Colorist: Hi-Fi
Say the Oath, save the world! If only being the Green Lantern Corps was that easy. Hal has resigned, John is busy, and Guy is pissed. Together for the first time—they'll save Gotham or die trying.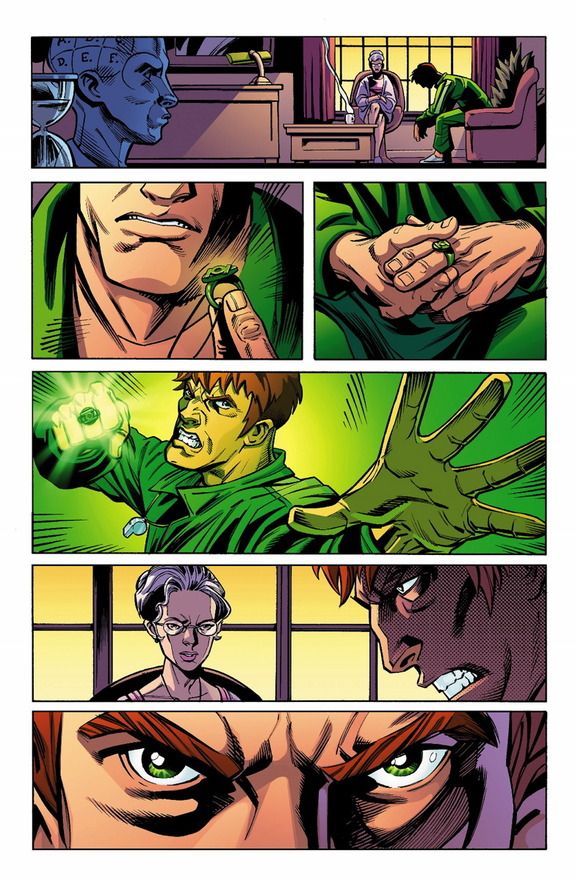 Source: Newsarama