DC has released the solicitations for all of the Green Lantern titles in advance of the full December solicitation announcements which are planned for September 26th. Here are the cover images and title descriptions for all four of the Green Lantern books, thanks to
Newsarama
.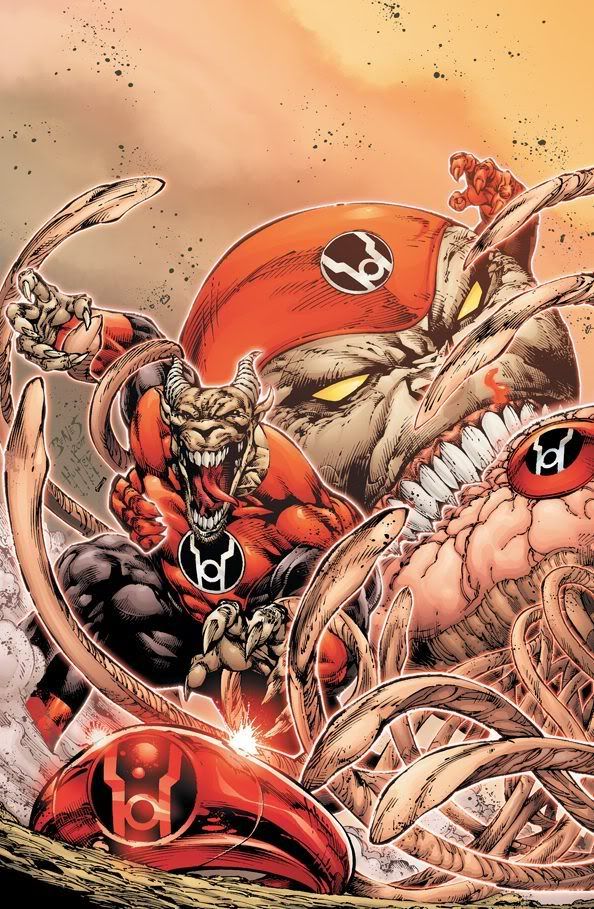 RED LANTERNS #4
Written by PETER MILLIGAN
Art by ED BENES, DIEGO BERNARD and ROB HUNTER
Cover by ED BENES and ROB HUNTER
On sale DECEMBER 7 • 32 pg, FC, $2.99 US • RATED T+
A Red Lantern's tale never has a happy ending, so brace yourself for the tragic tales of Skallox, Zillius Zox and Ratchet. Their violent destinies set the stage for their
new life as seekers of bloody vengeance!
GREEN LANTERN #4
Written by GEOFF JOHNS
Art by DOUG MAHNKE and CHRISTIAN ALAMY
Cover by DOUG MAHNKE and KEITH CHAMPAGNE
Variant cover by FRANCIS MANAPUL
1:200 B&W Variant cover by DOUG MAHNKE
On sale DECEMBER 14 • 32 pg, FC, $2.99 US • RATED T
They've pillaged and enslaved his homeworld. Now the fear-mongering Sinestro Corps must face newly reinstated Green Lantern Sinestro. Can the renegade GL liberate Korugar from the army he assembled?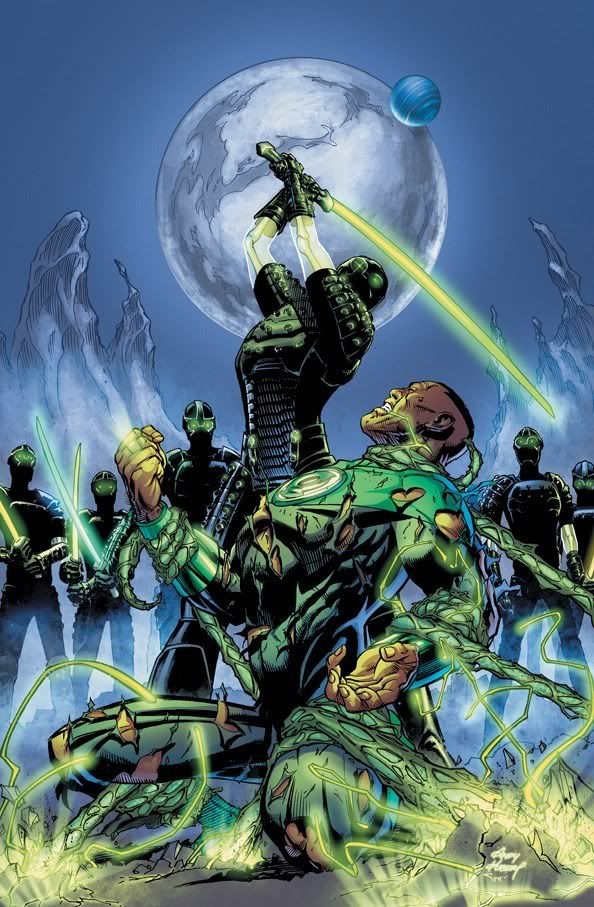 GREEN LANTERN CORPS #4
Written by PETER J. TOMASI
Art by FERNANDO PASARIN and SCOTT HANNA
Cover by ANDY KUBERT
On sale DECEMBER 21 • 32 pg, FC, $2.99 US • RATED T
John Stewart has gone from being a Green Lantern soldier to prisoner of war! And in the process, he learns who the Corps' mysterious enemy truly is and what they really want. The truth will rock the Corps to its foundation!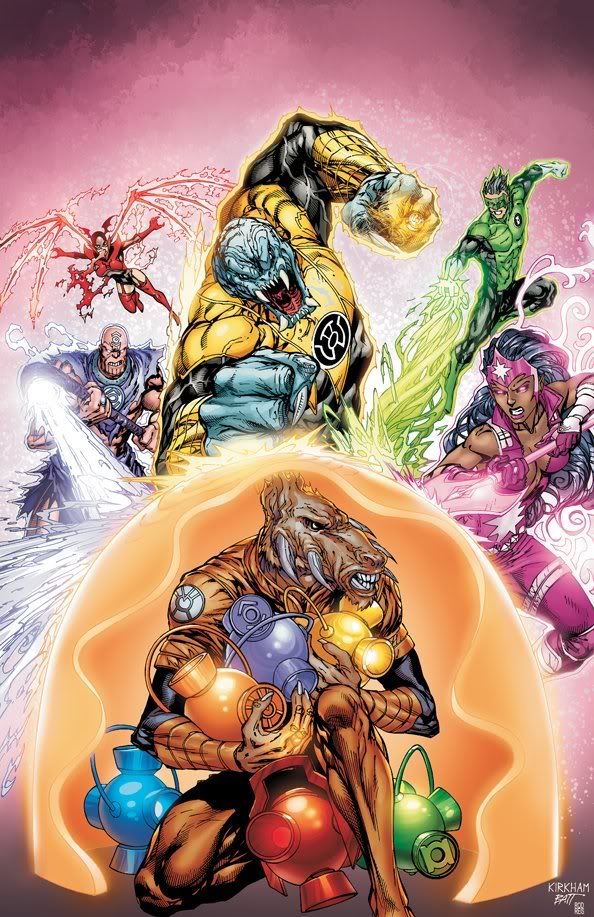 GREEN LANTERN: NEW GUARDIANS #4
Written by TONY BEDARD
Art and cover by TYLER KIRKHAM and BATT
On sale DECEMBER 28 • 32 pg, FC, $2.99 US • RATED T
The Green Lanterns' homeworld is under attack! Members of each of the Lantern Corps have laid siege to the powerful Guardians of the Universe to reclaim their stolen power rings, but only now has the Orange Lantern Larfleeze entered the fray…and he's not alone. The secret behind the stolen rings will be revealed and the status of Kyle Rayner within the Green Lantern Corps will be changed – forever!