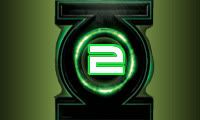 With Warner Brothers not officially announcing anything regarding the future of their DC Entertainment projects beyond the next Batman and Superman films, rumors have surfaced that there are indeed plans for a shared DC film universe. These plans, if the information is true, includes a sequel to Green Lantern as well as a Justice League movie spearheaded not by Warner Brother, but by DC Entertainment itself.
Cosmic Book News
is reporting that there are plans being put together for a Justice League movie for 2015 or 2016 and that the movie will be run by DC Entertainment and distributed by Warner Brothers and Legendary Pictures with Chris Nolan's name being thrown around as the producer. Geoff Johns will supposedly be acting as the Executive Producer and will provide the treatment for the movie to David Goyer who will be writing the script.
According to the report Warner Brothers also wants a sequel to Man of Steel before they Justice League, but are also looking at the Green Lantern sequel as a way to debut the shared universe, likely as a film loosely based on Sinestro going bad, but maybe with elements from the wildly popular Sinestro Corps War. There obviously nothing official coming from Warner Brothers or DC Entertainment yet and the article admittedly says that they cannot confirm any of this information, so this could likely be nothing more than hopeful speculation.
Source: Cosmic Book News