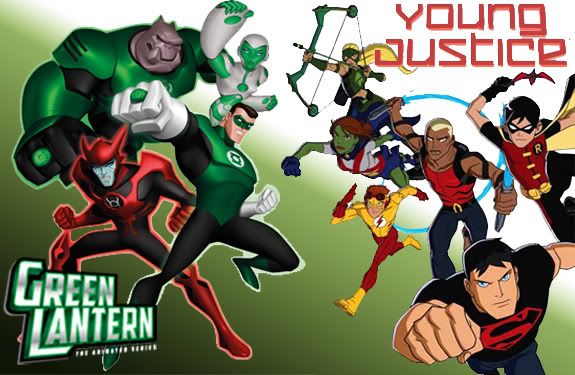 With all the fan protest about Cartoon Network's decision not to renew either Young Justice or Green Lantern: The Animated Series, it's no surprise that they've taken note of the responses clogging their social media outlets. However, their spin machine is in full effect based upon the statement they issued today:
"Thank you to all our fans for expressing just how much they love DC Nation on Cartoon Network. There's still more new Young Justice and Green Lantern: The Animated Series to enjoy in the coming weeks. And DC Nation isn't going anywhere; there will be plenty of new adventures coming your way later this year."
Which translated means, "We can see fans are not pleased by our boneheaded decision. However, please enjoy what's left of the shows we haven't aired yet for both series because we're going to replace them anyways in favor of shows we can sell toys for."
So everyone keep peppering them with the comments of support for both of these great series and remember to keep it civil. And if you haven't already signed the petition, you'll find a link to it on our menu on the right.