Via
MTV Geek
, DC announced today that as a part of Septembers Villains Month event the main Green Lantern title will be getting four different villain inspired issues. Many of DC's ongoing titles are seeing multiple releases during the month like this and we're left to wonder if DC is doing this at the expense of other titles which might not see an issue in September or whether there will just be a lot more DC books on the shelves that month. Here's the advance solicitations for the four Green Lantern titles that have been released so far – only the main title has had the 3D version of the cover released, but it is very interesting that Hal remains chained to the same rock in each one.
**Update – From what we've been told the special villains books will replace the regular editions in September, so these will be the only books published for the Green Lantern family this month.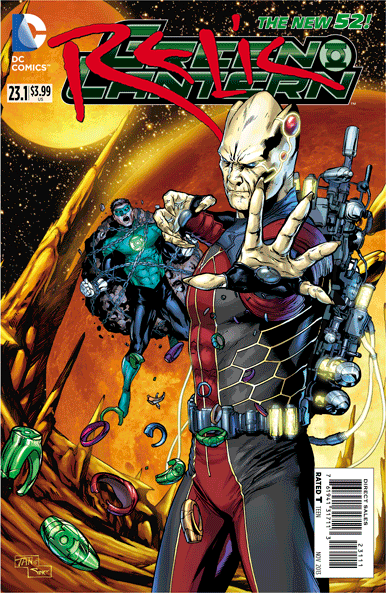 Green Lantern: Relic #23.1
Written by ROBERT VENDITTI
Art by RAGS MORALES and CAM SMITH
3-D motion cover by BILLY TAN
On sale SEPTEMBER 4 • 32 pg, FC, $3.99 US • RATED T
Who is Relic, and why must he kill every being in the universe who might wield the light of the emotional spectrum? Relic's power could be the most formidable force the Lanterns have ever seen! This issue's story incorporates Rags Morales's recent variant covers from Green Lantern, Green Lantern Corps, Green Lantern: New Guardians, Red Lanterns and Larfleeze, now with inks, full color and script!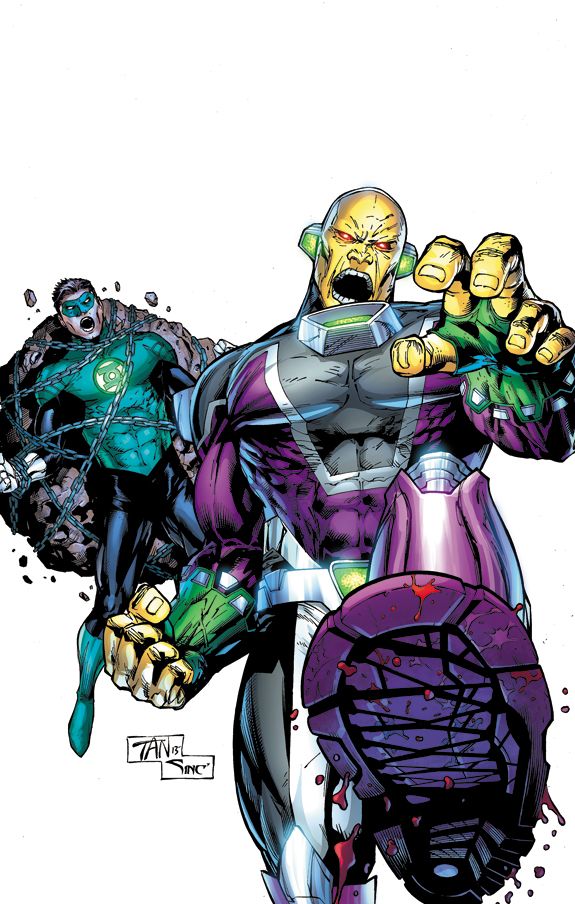 Green Lantern: Mongul #23.2
Written by JIM STARLIN
Art by HOWARD PORTER
3-D motion cover by BILLY TAN
On sale SEPTEMBER 11 • 32 pg, FC, $3.99 US • RATED T
Deep in space, an unstoppable force is committing genocide on a galaxy-wide scale, and only the strongest will survive! Be warned, because nothing can prepare you for an all-new Warworld under the absolute rule of the tyrant called Mongul!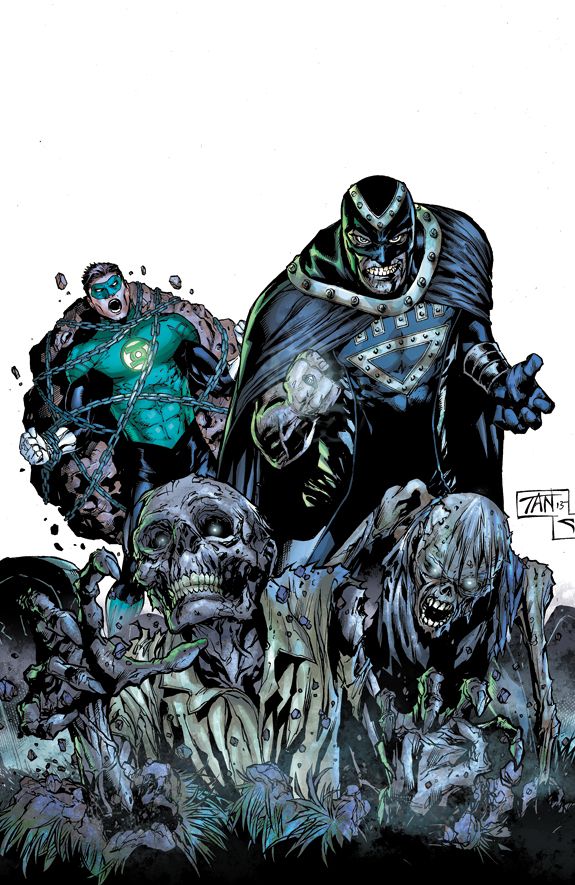 Green Lantern: Black Hand #23.3
Written by CHARLES SOULE
Art by ALBERTO PONTICELLI
3-D motion cover by BILLY TAN
On sale SEPTEMBER 18 • 32 pg, FC, $3.99 US • RATED T
In a world with no heroes, death lies behind every turn! Black Hand arrives to take advantage of Forever Evil, and he may be the most dangerous player yet! And when last we saw him, Black Hand was a pile of dust in the Dead Zone! How did he manage to return?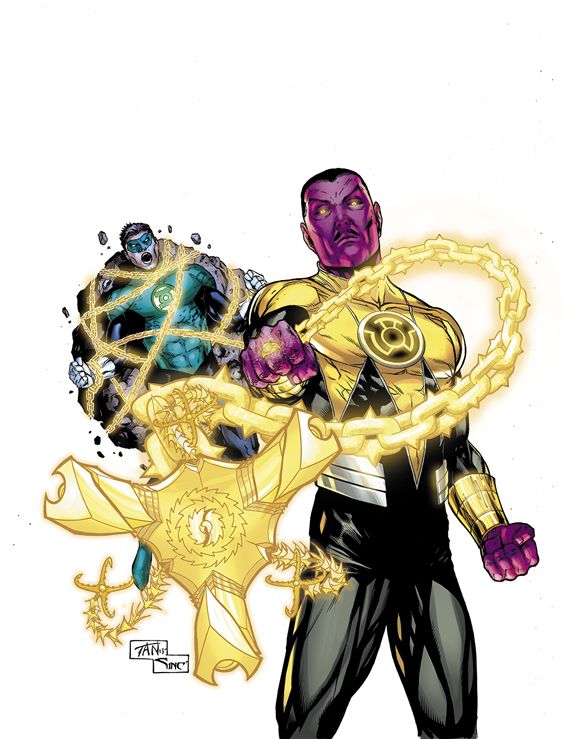 Green Lantern: Sinestro #23.4
Written by MATT KINDT
Art by DALE EAGLESHAM
3-D motion cover by BILLY TAN
On sale SEPTEMBER 25 • 32 pg, FC, $3.99 US • RATED T
Years ago, Sinestro used his Green Lantern ring to utterly dominate his home planet of Korugar, all in the name of "protecting" his people. It's the mistake that turned his name into a curse, and brought down the greatest Green Lantern of them all… but one never-before-seen moment from those dark days holds the key to his future!
Source: MTV Geek