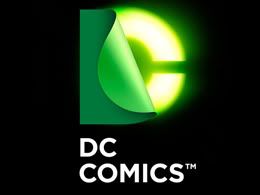 The building towards
Trinity War
began during 2012's Free Comic Book Day and with that major story just getting ready to see print today DC Comics announced that following the events of that event the company will kick off it's first major post "New 52" crossover,
Forever Evil
. According to USA Today,
Forever Evil
will begin in September as a part of DC's "Villain Month" as a seven issue event and will invade many of the ongoing titles as well as spawn three five issue tie-in books.
Forever Evil
will be written by Geoff Johns with David Finch providing the artwork.
Forever Evil: Rogues
Writer Brian Buccellato (The Flash) and Patrick Zircher (Suicide Squad) put the spotlight on the Flash's colorful and infamous gang of Rogues, led by Captain Cold — a particular favorite of Johns, the former Flash writer, as well as Finch. "I just love his mask," the artist says. "He looks very steely and a little bit dead in the eye, which is very evil."
Forever Evil: Arkham War
"The biggest story with Bat-villains you've ever seen," as Johns describes it, features the creative team of Peter Tomasi (Green Lantern Corps) and Scot Eaton (X-Men).
Forever Evil: A.R.G.U.S.
Matt Kindt (Mind MGMT) pens a title featuring the government agency Advanced Research Group Uniting Superhumans. DC comic fans have seen increasingly shady things the group's been doing, and Steve Trevor will be learning about those as the audience does. "His heart is good," Johns says, "and if ARGUS has a chance of rising above what it is right now and becoming a heroic force in the future, it's up to Steve Trevor."
September's "Villains Month" will feature special 3D covers to mark the two year anniversary of the relaunch of the "New 52", with the villains taking over the titles. According to interviews the Justice League will be taken off of the table and seeds for this story have already been planted to herald the rise of Lex Luthor and his new Secret Society of Supervillains. Perhaps this is the "death" of the Justice League that Johns recently foreshadowed in
Green Lantern #20
.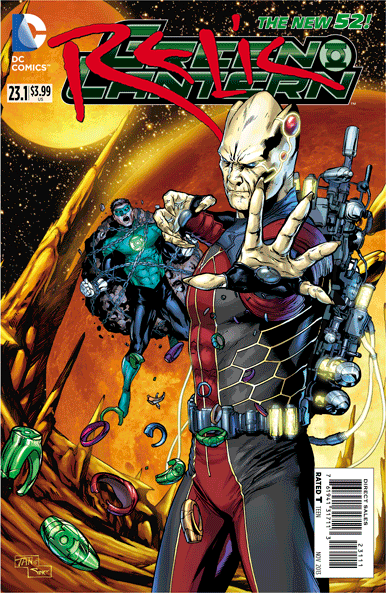 The cover to Green Lantern's issue, highlighting new villain Relic