Hal Jordan's best superhero friendships with Ollie Queen and Barry Allen have been left questionable with the relaunch of DC Comic's post-Flashpoint continuity shifts. The Green Lantern / Green Arrow relationship seems to be the most affected but we have seen that there is a some pre-existing friendship between Hal and the Flash in their first interactions in the first arc of the Justice League series. On July 31st fans will get the opportunity to read about their first meeting as it occurred in the new timeline. Courtesy of
Newsarama
, here's a preview of
Flash
Annual #2 that revolves around the first team up of Green Lantern and the Flash.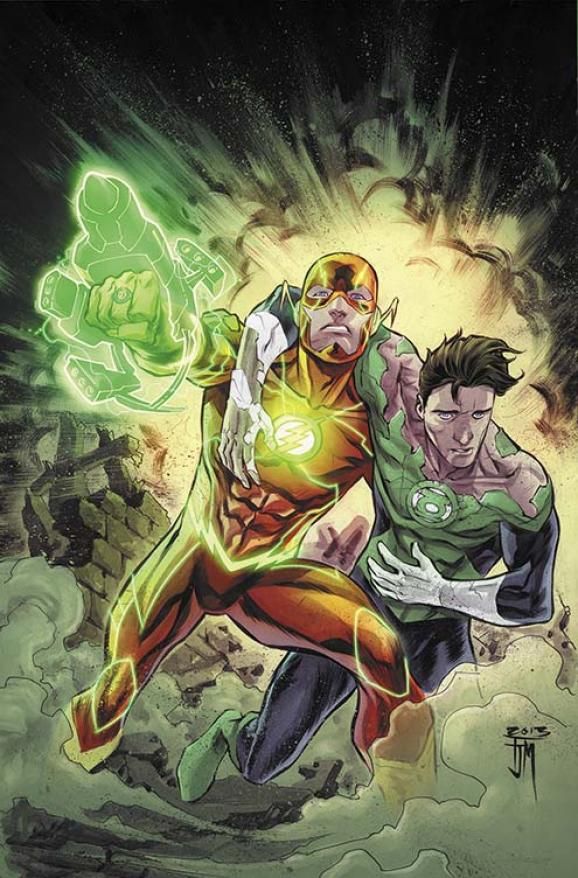 THE FLASH ANNUAL #2
Written by BRIAN BUCCELLATO
Backup story written by NICOLE DUBUC
Art by SAMI BASRI
Backup story art by CULLY HAMNER
Cover by FRANCIS MANAPUL
On sale JULY 31 • 48 pg, FC, $4.99 US • RATED T
Find out how The Flash and Green Lantern first met when a case they teamed up together to solve years ago rears its head again in the present! It involves a foe neither of them can defeat on their own, and they might not have much luck together either! The outcome of this will affect The Flash for years to come… Plus, a backup story by Nicole Dubuc (the
Young Justice
cartoon)!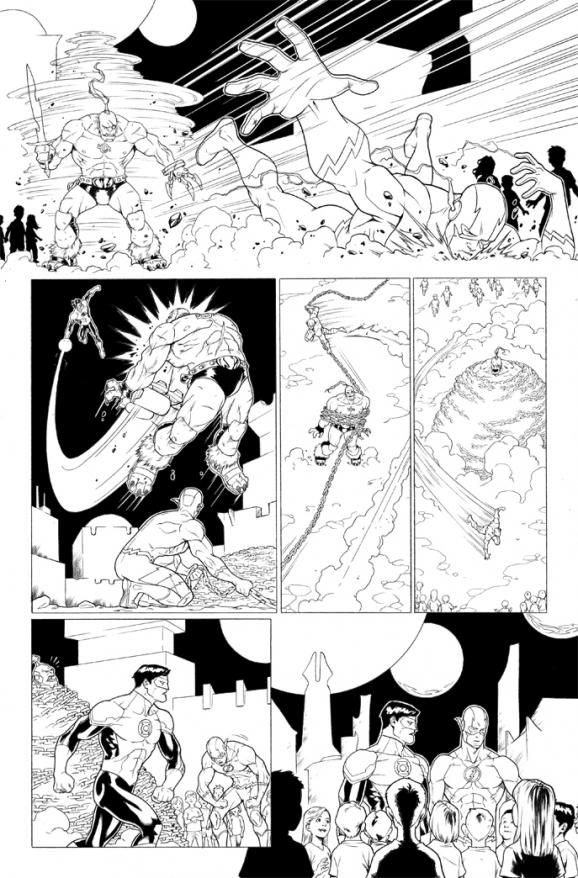 Source: Newsarama