The Batman books are filling in some of the gaps in Batman continuity and establishing some new norms for the Bat books in the post-Flashpoint and with the recent announcement that Green Lantern Corps #25 will be a tie in book for that event it looks as though John Stewart will at long last be getting some well deserved attention when it comes to his own history. John has had a his Marine sniper past grafted onto his origins which has done a lot to ground the character, but what's been lacking is some flashback storytelling which will further refine what makes the Green Lantern tick.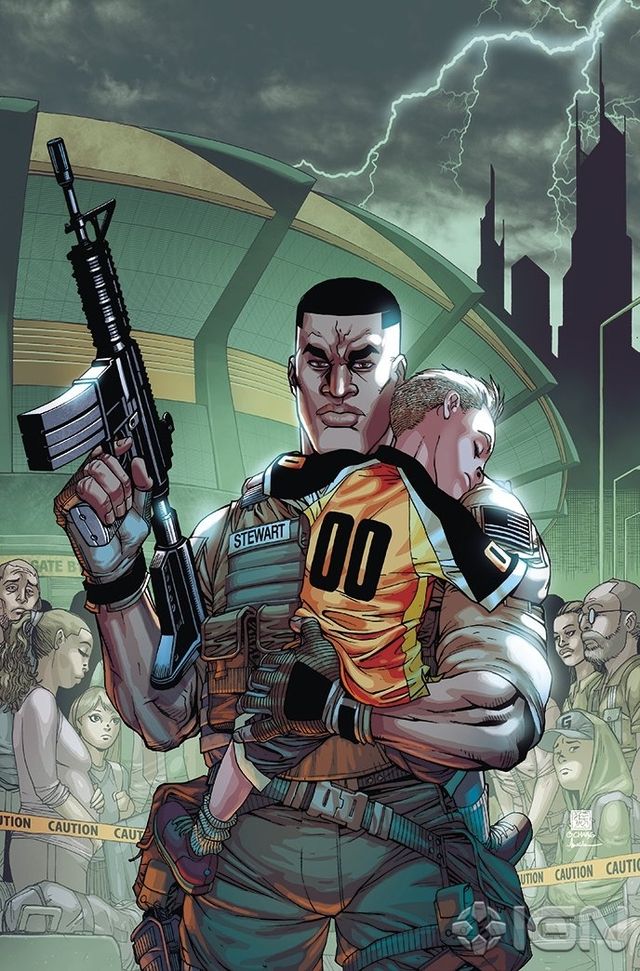 The Cover of GLC #25
Writer Van Jensen indicated to
IGN
that he wasn't pushed into contributing to the Batman event but saw the potential to essentially give Stewart an origin story that the character has been lacking.
"We're seeing him grapple with the challenge of serving in a Corps that has lost its way. In this Zero Year crossover, we're taking a look at a point in his past with the Marine Corps when he underwent a similar crisis of confidence. So it hasn't been a struggle at all to keep the story relevant."

This is a great decision by the creative team to use the opportunity to help establish more of John's past and fill in a number of gaps in his personal history. Green Lantern Corps #25 will be released on November 27.
Meanwhile, Geoff Johns has revealed to Newsarama that the Crime Syndicate will feature heavilly into the upcoming Forever Evil storyline, in fact they will be the ones taking over the world following the "death" of the Justice League.
Featuring into the new Crime Syndicate will be the return of Power Ring, which brings me to question whether Volthoom will be a part of the story in some fashion given his connection to a power ring which disappeared at the end of the Wrath of the First Lantern story line which closed Johns' Green Lantern run. Long time DC readers might realize the connection as Volthoom was the name of the character who gave Earth 3's Joseph Harrolds a power ring which transformed him into his universe's evil version of a Green Lantern. One has to wonder if Volthoom's knowledge of our universe might be what leads to the upcoming insurgence by the Crime Syndicate. I reached out to Geoff Johns on Twitter to see if there would be a connection between the two, but he did not respond.