Godhead continues and Black Hand returns!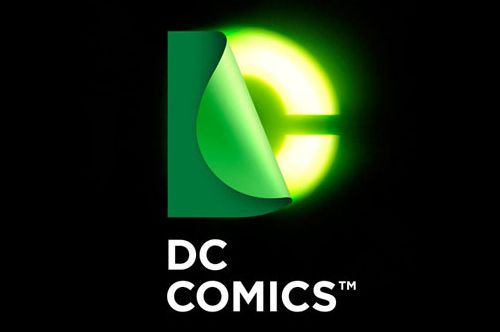 DC Comics has released the comics solicitations for November of 2014, and the month finds the Green Lantern family of books in act 2 of Godhead and some rather desperate attempts by the Green Lanterns to gain an upper-hand against the New Gods. This includes Hal Jordan making crafting a gambit revolving around Black Hand, leaving John Stewart in charge of the Green Lanterns while Kyle loses the power of the White Lantern. While the Lego variant covers debut this month, the Lantern family of books share their own thematic element.
We also get some updated information about the
previously announced
Green Lantern by Geoff Johns Omnibus, Volume 1
including the finalized contents. Green and Red Lanterns both make an appearance in the Dan DiDio / Keith Giffen collaboration,
Infinity Man and the Forever People
. And…The Red Revenger!?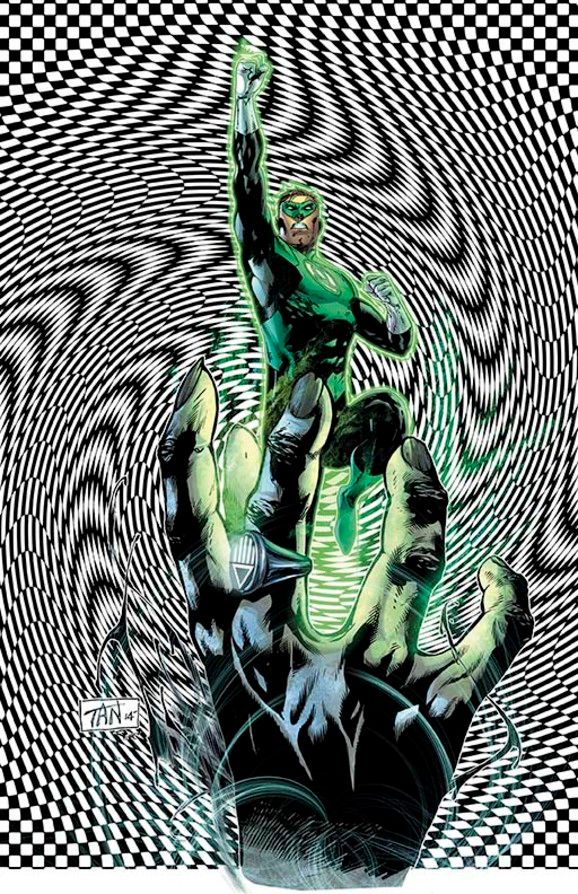 GREEN LANTERN #36
Written by ROBERT VENDITTI
Art and cover by FRANCIS PORTELA
Lego Variant cover
On sale NOVEMBER 5 • 32 pg, FC, $2.99 US • RATED T
Combo pack edition: $3.99 US
"GODHEAD," act 2, part 1: With the various Lantern Corps routed by the New Gods, Hal Jordan leads the survivors to a haven that may not be any safer: the Antimatter Universe! But as differences are set aside and strategies drawn, the greatest of the Lanterns makes a decision that will forever alter his life and the future of the Corps – and it involves enlisting the help of the deadliest of threats. Here's a hint: Black Hand!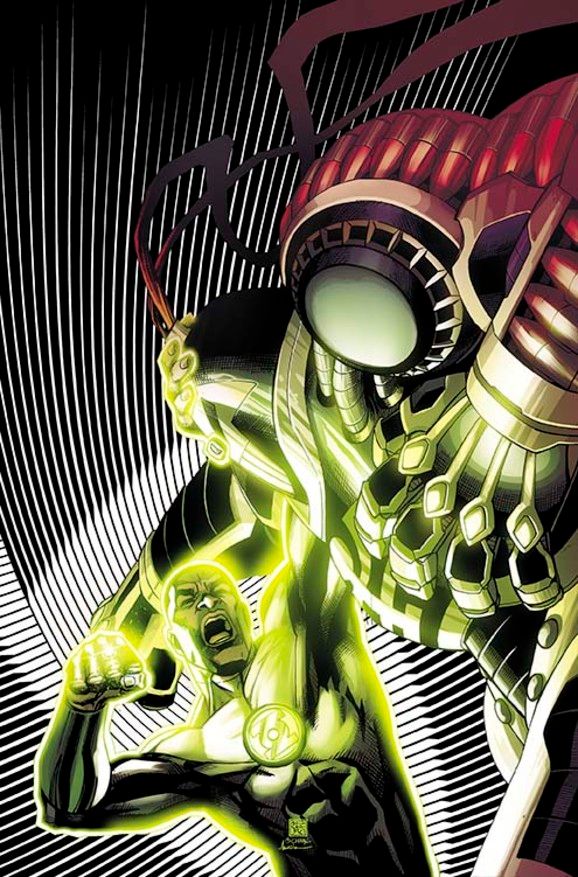 GREEN LANTERN CORPS #36
Written by VAN JENSEN
Art and cover by BERNARD CHANG
Lego Variant cover
On sale NOVEMBER 12 • 32 pg, FC, $2.99 US • RATED T
"GODHEAD," act 2, part 2: With Hal Jordan missing, John Stewart must take control of the Green Lanterns and rally the Indigo Tribe, the Red Lanterns and even the Sinestro Corps to work together, or the lone remaining Corps, the Star Sapphires, will be wiped out of existence by the New Gods! But leading the Greens is one thing – giving orders to Sinestro is something altogether different!
INFINITY MAN AND THE FOREVER PEOPLE #5
Written by DAN DIDIO and KEITH GIFFEN
Art by KEITH GIFFEN and SCOTT KOBLISH
Cover by RAYMUND BERMUDEZ
On sale NOVEMBER 12 • 32 pg, FC, $2.99 US • RATED T
The Forever People must fight off both Red and Green Lanterns – only to be confronted by the terror of Mecha-Darkseid!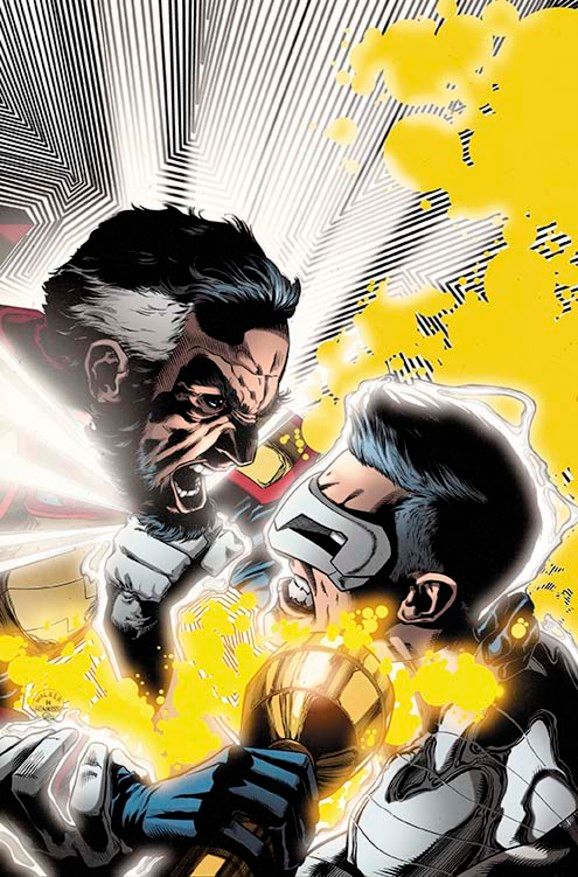 GREEN LANTERN: NEW GUARDIANS #36
Written by JUSTIN JORDAN
Art and cover by BRAD WALKER and ANDREW HENNESSEY
On sale NOVEMBER19 • 32 pg, FC, $2.99 US • RATED T
"GODHEAD," act 2, part 3: With the unwilling help of Kyle Rayner, Highfather at last gains control of the greatest potential weapon the multiverse has ever known: The Life Equation! But such power was never meant to be controlled, let alone weaponized – not even by a god! And without his powers, Kyle is helpless to prevent the unthinkable!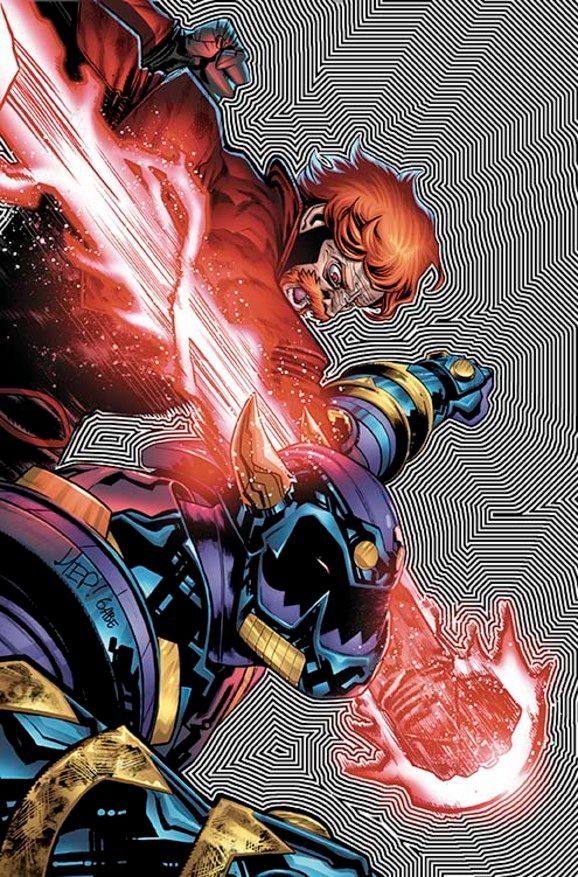 RED LANTERNS #36
Written by CHARLES SOULE
Art by J. CALAFIORE
Cover by SCOTT HEPBURN
On sale NOVEMBER 26 • 32 pg, FC, $2.99 US • RATED T+
"GODHEAD," act 2, part 4: It's Guy Gardner, the Red Revenger, Simon Baz, Earth's Green Lantern, and Hal Jordan, a man on an insane mission, against the undead! The heroes must enlist the aid of arch-villain Black Hand in the ongoing battle against the New Gods or die trying – not that Black Hand would mind!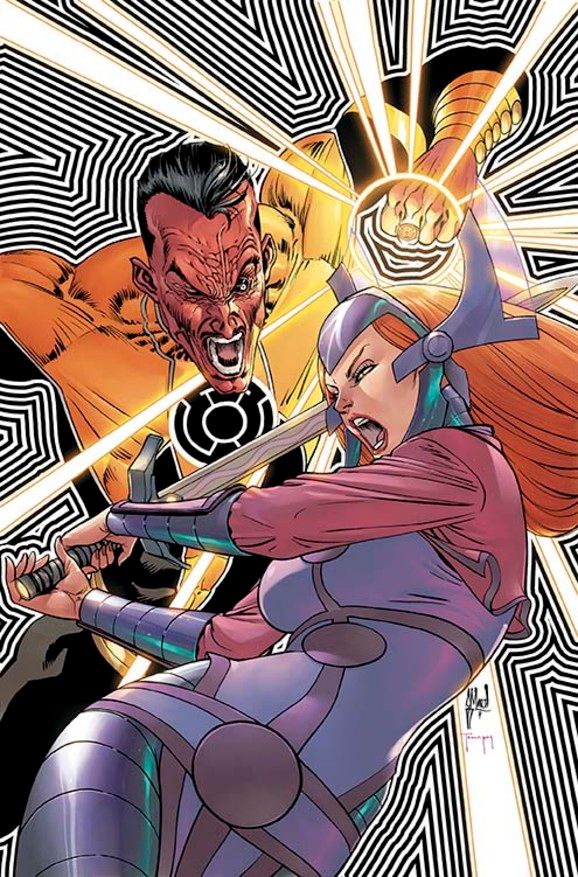 SINESTRO #7
Written by CULLEN BUNN
Art by RAGS MORALES
Cover by GUILLEM MARCH
Lego Variant cover
On sale NOVEMBER 26 • 32 pg, FC, $2.99 US • RATED T
"GODHEAD," act 2, part 5: The mission to Zamaron and the Star Sapphires yields a shocking secret about the White Lantern, but in this case, knowledge isn't power. It's clear that a strike on New Genesis is imperative, but without a Mother Box, the home of the gods is forever out of reach. Sinestro, however, is not convinced, and a determined Sinestro can be a very bad thing!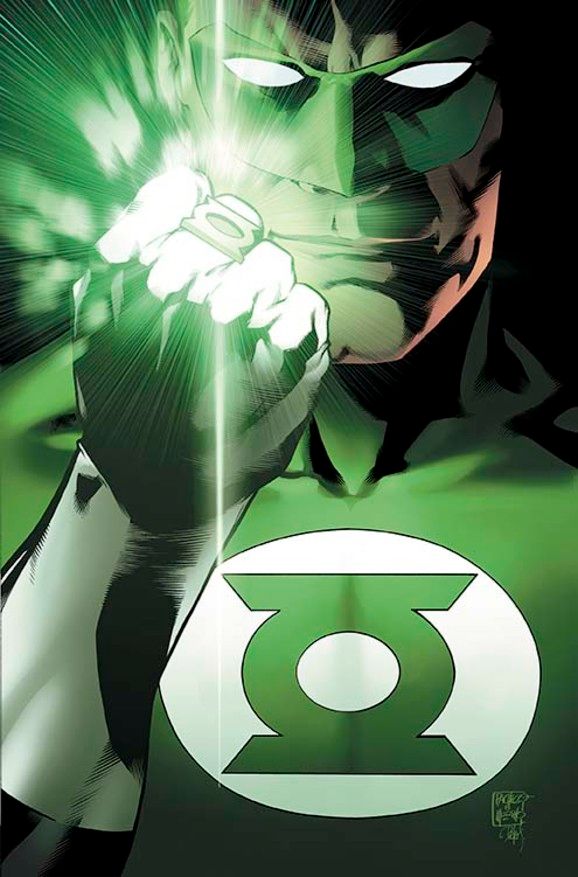 GREEN LANTERN GEOFF JOHNS OMNIBUS VOL. 1 HC
Written by GEOFF JOHNS and DAVE GIBBONS
Art by ETHAN VAN SCIVER, PATRICK GLEASON, DAVE GIBBONS, CARLOS PACHECO, SIMONE BIANCHI, IVAN REIS, DANIEL ACUNA and others
Cover by CARLOS PACHECO and JESUS MERINO
On sale JANUARY 28 • 1,232 pg, FC, $125.00 US
The legendary GREEN LANTERN run written by Geoff Johns is collected in the first of a series of Omnibus hardcovers! Witness the rebirth of the Corps. Collects GREEN LANTERN REBIRTH #1-6, GREEN LANTERN CORPS: RECHARGE #1-5, GREEN LANTERN #1-25, GREEN LANTERN CORPS #14-18, TALES OF THE SINESTRO CORPS: SUPERMAN PRIME #1, GREEN LANTERN CORPS SINESTRO SPECIAL #1, GREEN LANTERN SECRET FILES 2005 #1 and GREEN LANTERN/SINESTRO CORPS SECRET FILES #1.