Writer ends run with issue 40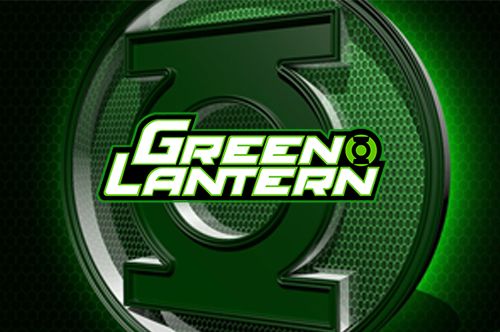 Justin Jordan has announced that he will be leaving the Green Lantern: New Guardians title with issue 40, set to release in March of 2015. This lines up perfectly with the break that takes places from April through May for DC's Convergence event which bridges the gap whiles DC's publishing arm completes their moves from New York to Los Angeles. All writers were asked to conclude their story arcs in time for the line wide event and many have postulated that this will be a point when DC will cancel a number of titles and relaunch others after Convergence ends.
Justin Jordan

Jordan posted his departure on his Facebook page, indicating that his decision had nothing to do with a falling out with DC or any editorial mandate, but that he simply had told the story he wanted and the no doubt that Convergence made a suitable time to end his run. The title has not done will in sales and their is no information yet as to the status of the series post-Convergence nor what DC will decide to do with Kyle Rayner should the series itself conclude.
Here is Jordan's statement –
Eh, I'm tired of waiting for someone to make the announcement for me, so let me dump this here on a Friday night:
I'm leaving New Guardians as of issue 40 – my decision, and one I (and DC) have known about since about last April. It's not because I don't like writing the book (I do) or because I've had any kind of DC falling out (I haven't) – basically, I've written about four hundred pages of New Guardians, and I've told the story I wanted to tell, so I figured it'd be a good time to wrap up this stage of Kyle's story and for me to do something else.
I took New Guardians because I wanted a challenge – I'd never written a cosmic book, not anything so sci fi, and I wanted to stretch. And it's been great. I loved working with my editors, with Brad Walker and the rest of the artistic team. And I think we put out a good book.
No book is ever perfect, but I think this is probably the most consistently good work for hire book that I've done. I've gotten to tell the stories I wanted to tell, the way I wanted to tell them. Their weaknesses are mine, and that's not always the case for non creator owned books. And I enjoyed working with the Four (Eventually) Five Corpsmen, the writer of the various books. It's been about a satisfying a working experience as I can imagine having.
Thanks to DC for letting me write the book and all the fans for reading it. (And no, I'm not saying what happens to the book after me. You folks are going to need to wait for that)