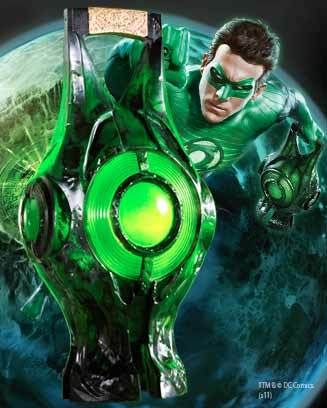 Nearly four months after the release of the Green Lantern movie the
Noble Collection
today put their collectible items on sale in a new section of their website. When news broke last year that the company, famous for their terrifically detailed products, was one of the licensees for the film many fans couldn't wait to see what would be available. Personally I thought about things beyond the obligatory Power Ring and Battery, hoping for things like a replica of Hal's jet or Abin's ship, a statue of the Guardian's citadel or maybe even Hal's flight jacket. But the reality is that Noble isn't offering anything all that terrific.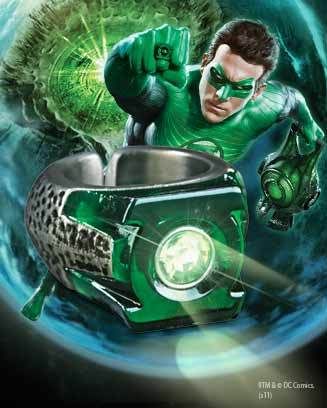 Sure there's a
power battery
, and it's cheaper than the
DC Direct version
at $145. But early reviews from those who have seen them say that the Noble version is also cheaply made when compared to the $350 DC Direct battery. Like its more expensive counterpart the lantern does light up via an on/off switch, but there's no ring included to trigger the light as the DC Direct offers, creating a bit of a disappointment.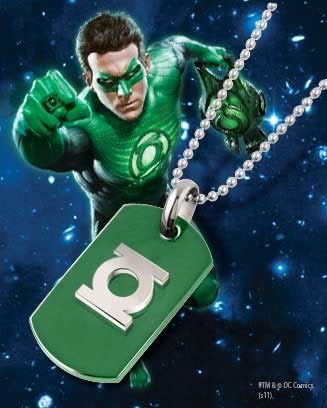 Likewise, anyone hoping for a high quality power ring better hold on to their DC Direct or die cast power version.
Noble's Green Lantern ring
is unique in that it's the only adult size ring being offered that lights up, but it's not even made of metal, instead it is a "pliant shank" made of a nondescript material for the low cost of $15. I had to look twice at this as all hopes for getting one power ring to rule them all were dashed.
Lastly, we have a
dog tag
, yes a dog tag. And it costs $35 being made of stainless steel. No statues, no replicas, nothing. That completes the Noble Collection's Green Lantern "assortment" if that term can really be used to quantify three items.