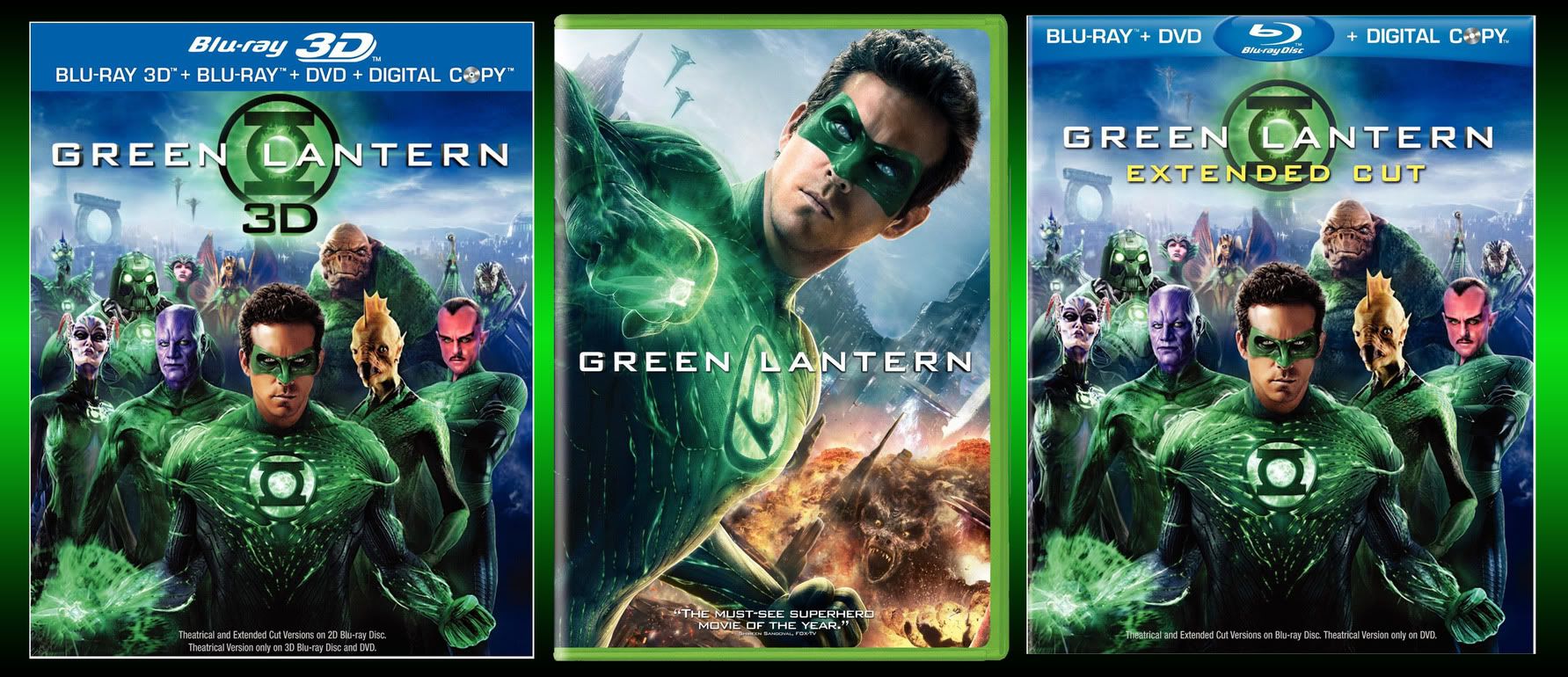 The numbers for the United States sales of Green Lantern on the home video market continued their downward trend with the release of several Hollywood blockbusters, notably the final chapter of the Harry Potter film series. So big was the impact of the release of the last film that for the week of November 13th that seven of the eight films and a gift set jumped into the top twenty list and the one film that didn't, Harry Potter and the Goblet of Fire, was number twenty-one. On the blu-ray side of things five of the Harry Potter films and one gift set took six of the top ten places for the same week.
The impact of the Potter films may have actually helped Green Lantern's DVD sales with the title only dropping in sales by ten thousand copies from the week ending November 6th. Blu-ray sales are a bit harder to gauge since the Potter onslaught knocked Green Lantern out of the top ten and the figures are not readily available. Likewise we still have no numbers available for home rental and sales/rental information from the digital versions of the film. They may be a sales boost due to a number of retailers offering Green Lantern in blu-ray as a Black Friday special, but with the price being dropped to $9.99 the bump may not be a big for the dollars sold as much as the number of units purchased.
Here are the sales numbers for the United States up to November 13th with some adjustments made to previous weeks. The total sales dollars have nearly breached the $40 million without taking the unknown blu-ray sales figures into consideration. Those numbers are still considerably lower than the sales of the other three major comic book films of the summer of 2011.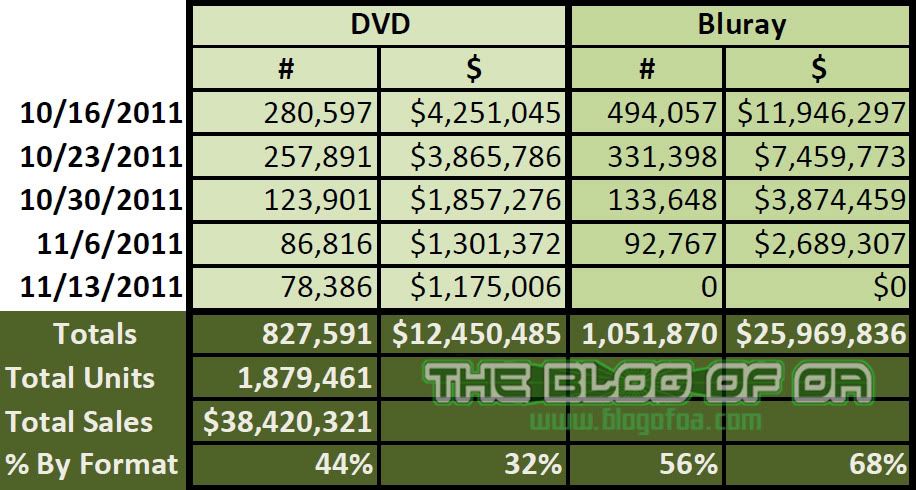 Source: The Numbers