Here are the covers and solicitation descriptions for the March 2012 Green Lantern titles, including both Justice League and Justice League International. This post may be updated with more products from DC Comics and/of DC Direct as more information about the March 2012 solicitations are made.
RED LANTERNS #7
Written by PETER MILLIGAN
Art by ED BENES and ROB HUNTER
Cover by ED BENES
On sale MARCH 7 • 32 pg, FC, $2.99 US • RATED T+
It's Green Lantern Guy Gardner vs. the first Red Lantern of Earth! Rancorr – once the human John Moore – was born in the fires of heartbreak and rage, but why are his powers work unlike any other Red Lantern's? And why will he be such an important player in the upcoming Red Lantern civil war?
JUSTICE LEAGUE INTERNATIONAL #7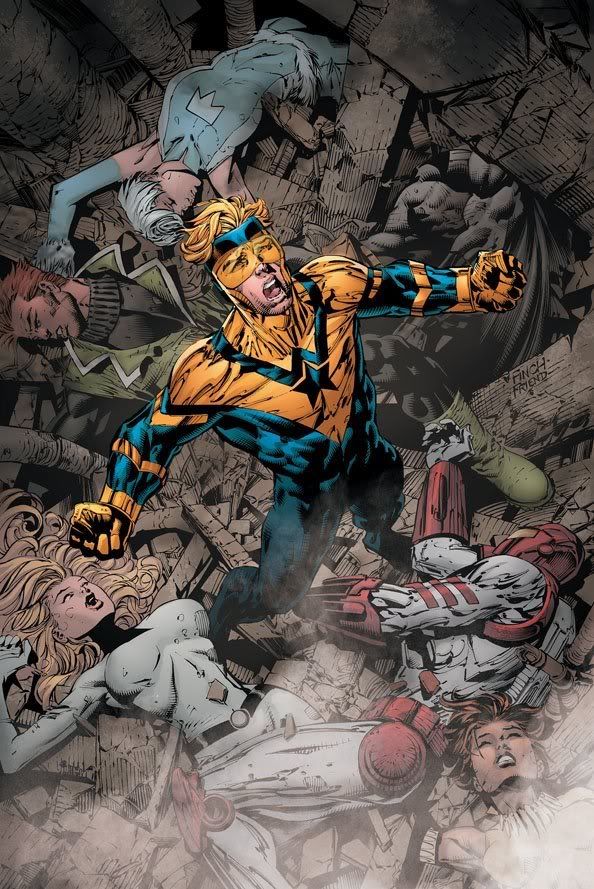 Written by DAN JURGENS
Art by AARON LOPRESTI and MATT RYAN
Cover by DAVID FINCH and RICHARD FRIEND
On sale MARCH 7 • 32 pg, FC, $2.99 US • RATED T
With the Signal Men defeated and Earth saved from certain annihilation, the members of Justice League International expected to bask in glory and appreciation. Such is not the case as a new threat, one far more dangerous than anyone dared suspect, emerges and attacks with dire results, forever altering the team and sending it in a bold, new and unexpected direction.
GREEN LANTERN #7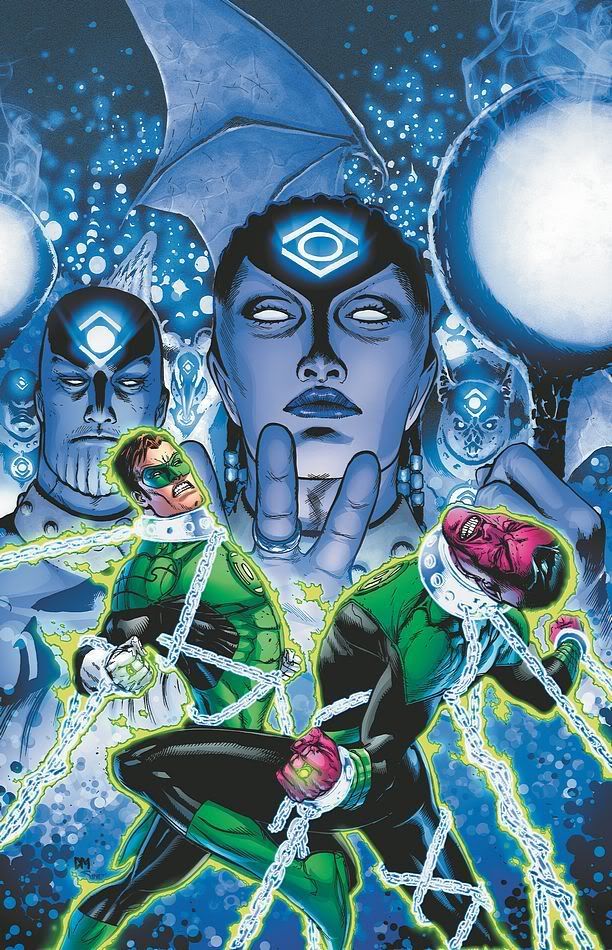 Written by GEOFF JOHNS
Art by DOUG MAHNKE and CHRISTIAN ALAMY
Cover by DOUG MAHNKE
Variant cover by IAN CHURCHILL
1:200 B&W variant cover by DOUG MAHNKE
On sale MARCH 14 • 32 pg, FC, $2.99 US • RATED T
"The Secret of the Indigo Tribe," part 1! The GL team of Hal Jordan and Sinestro must investigate a crime that leads them to the Indigo homeworld in deep space. And what they find there will not only shock them, but also change the way you look at Lantern lore!
GREEN LANTERN CORPS #7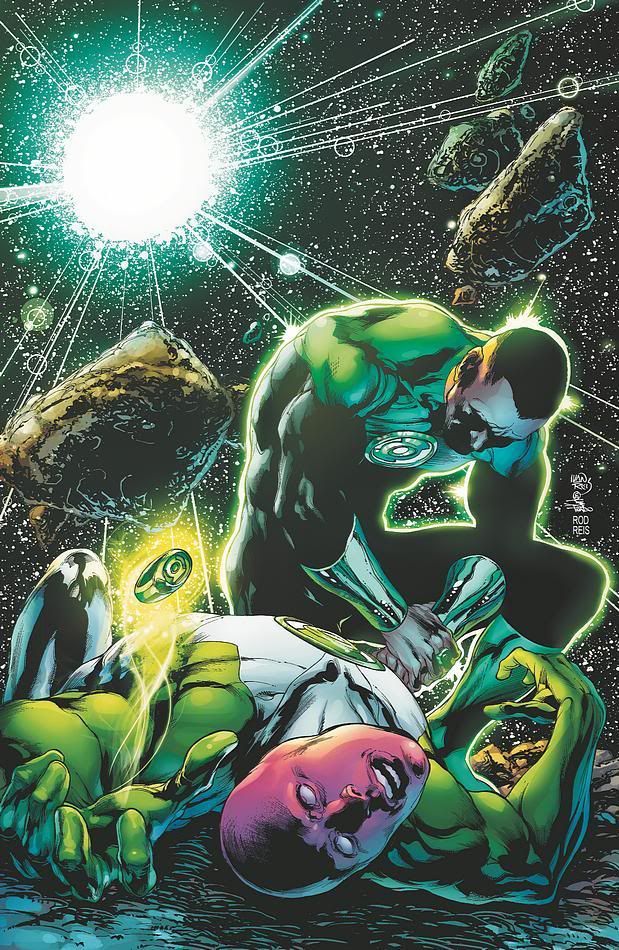 Written by PETER J. TOMASI
Art by CLAUDE ST. AUBIN and SCOTT HANNA
Cover by IVAN REIS and JOE PRADO
On sale MARCH 21 • 32 pg, FC, $2.99 US • RATED T
In the aftermath of the bloody first arc of the series, John Stewart must bring the body of a fallen Lantern back to his family. But how can John tell them the truth: that he caused this Lantern's death?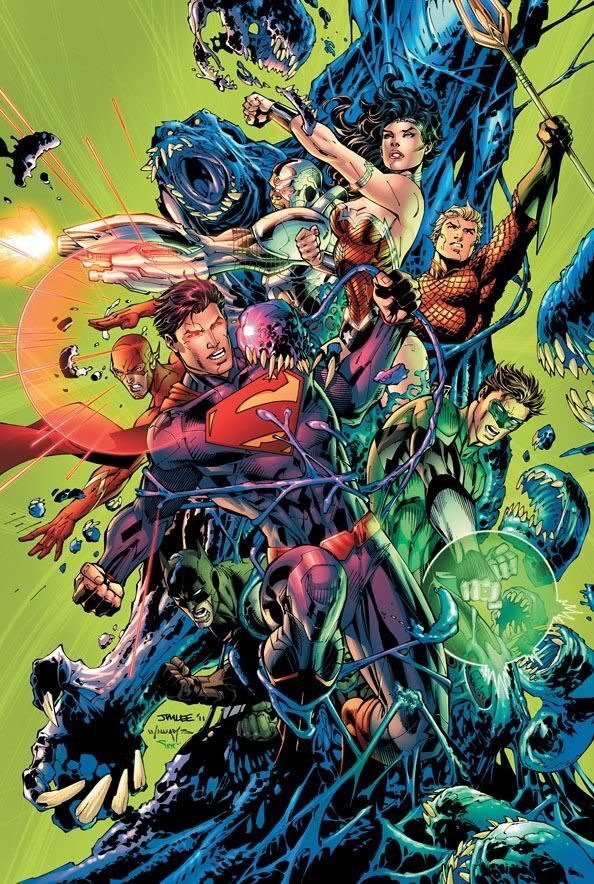 JUSTICE LEAGUE #7
Written by GEOFF JOHNS
Art by GENE HA and GARY FRANK
Cover by JIM LEE and SCOTT WILLIAMS
1:25 Variant cover by GARY FRANK
1:200 B&W Variant cover by JIM LEE
On sale MARCH 21 • 40 pg, FC, $3.99 US • RATED T
Combo pack edition: $4.99 US
Now that the team's origin story is complete, starting with this issue we shift to the present-day Justice League! What has changed? Who has joined the team since? Featuring artwork by Gene Ha, the story also reintroduces the team's greatest champion: Steve Trevor!
Also starting in this issue: "The Curse of Shazam!" featuring a story by Geoff Johns and art by Gary Frank! Discover Billy Batson's place in DC Comics – The New 52 as we reveal his all-new origin story!
GREEN LANTERN: NEW GUARDIANS #7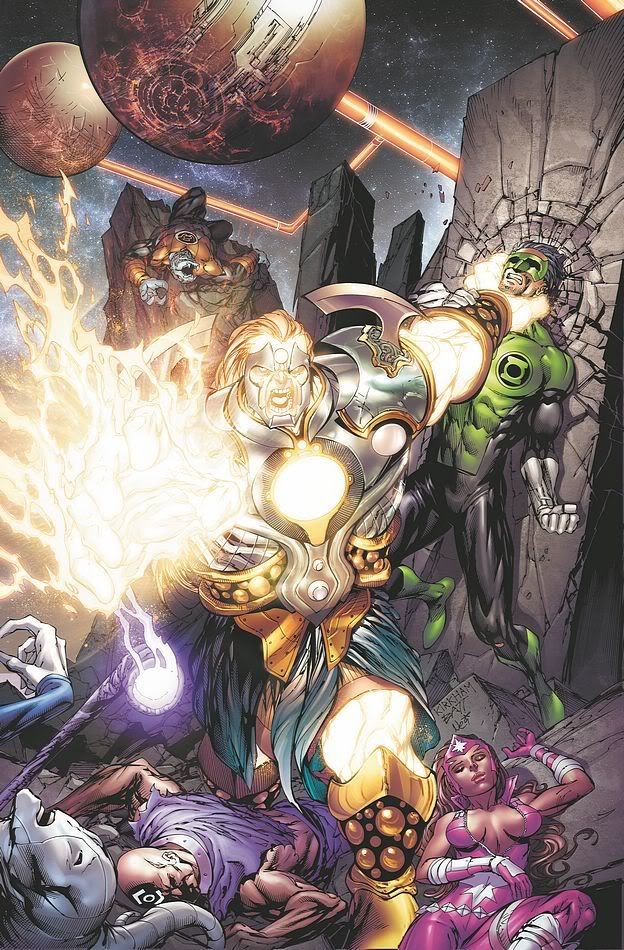 Written by TONY BEDARD
Art and cover by TYLER KIRKHAM and BATT
1:25 B&W Variant cover by TYLER KIRKHAM and BATT
On sale MARCH 28 • 32 pg, FC, $2.99 US • RATED T
Retailers: This issue will ship with two covers. The variant cover will feature the standard edition cover in a wraparound format.
World breaker and sun killer: Invictus has come to remake us all into his vision of perfection – he just needs to burn everything in his path first. In the New Guardians' most desperate hour, Red Lantern Bleez returns, but is even her rage a match for the wrath of a living god? All this and the origin of Invictus – and how it all ties back to Larfleeze!