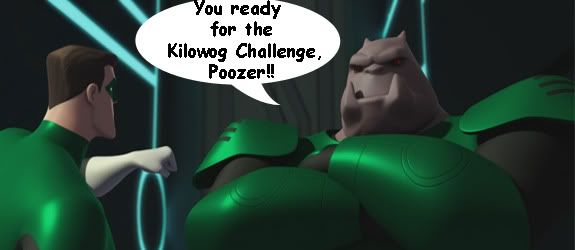 Earlier this year the great folks at Mattel shipped some of their movie products when they kicked on their promotion of their Green Lantern movie line of toys. We're happy to pass these goodies along in our first major contest, the Kilowog Challenge!
For anyone who listens to our podcast,
The Podcast of Oa
, we've had a fairly regular segment where my co-host, Bill Giancoli, poses a situation to me and I have a few seconds to decide what I would do if I were a Green Lantern in that predicament. So for our contest we are turning our attention to you and what
you
would do in the following situation:
At the end of
Green Lantern Corps #3
John Stewart was left stranded on the planet Xabas with a team of Green Lanterns surrounded by a battalion of the Keeper's warriors who we've dubbed "Will Ninjas". The challenge: your job is to cover John's back – how do you protect him?
To enter simply add a comment to this post with what you'd do in this situation by 11:59 PM (U.S. Eastern Standard Time) on December 16th and include your email address in the post. You can also post a comment on the contest's wall post on our
Facebook group
and our
Google+ page
, giving you
three
chances to win. Bill and I will choose the response that we think is the best and contact the winner to arrange shipping.
What's up for grabs? A prize package of four Green Lantern movie figures and three Green Lantern Battle Shifter figures. Plus we'll throw in some other random Green Lantern surprises as well to sweeten the pot.
So put your thinking cap on and see if you're up to Kilowog's Challenge!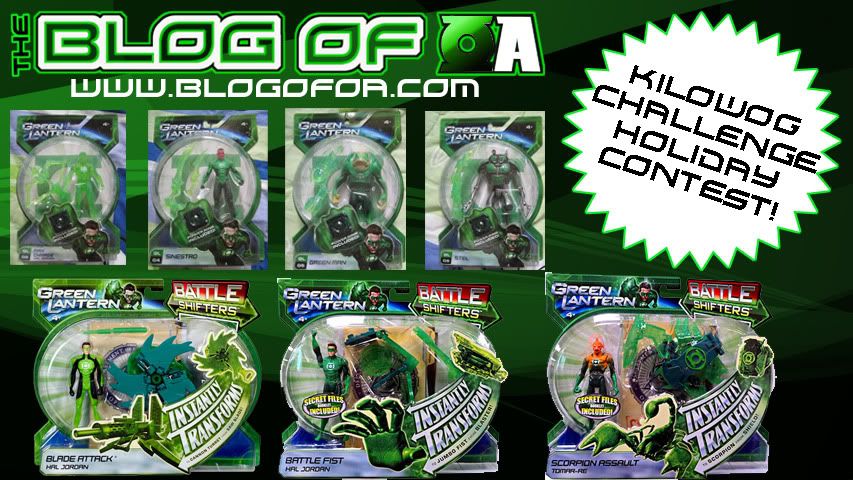 Related articles