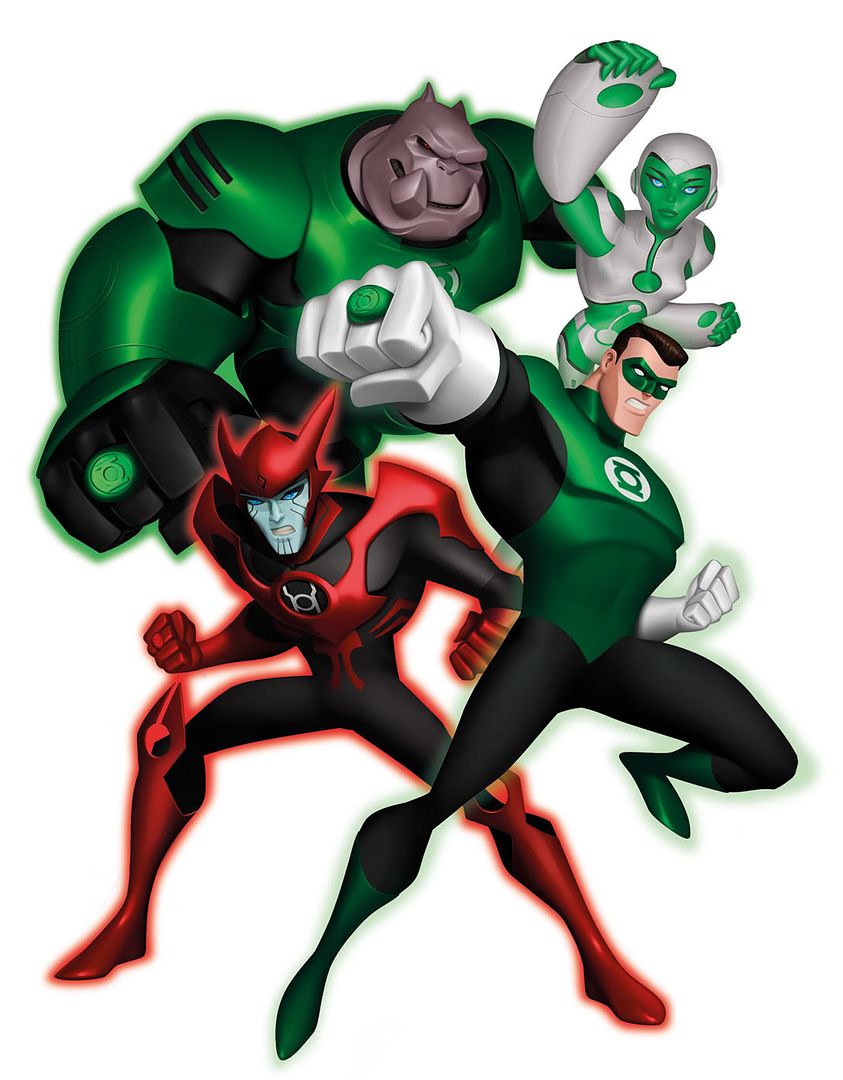 With the two part Green Lantern: The Animated Series debut out of the way this Saturday marks the first new episodes for the show. The Cartoon Network has released scheduling information for the remainder of March's episodes. Here's the episode list and a brief synopsis of each.
Saturday, March 17th, 2012 at 10:00am (ET/PT) – "#3 Razer's Edge"
Razer, the former Red Lantern, join's Hal's team, but Kilowog is suspicious.
Saturday, March 24th, 2012 at 10:00am (ET/PT) – "#4 Into The Abyss"
Aya reveals that she can download her sentience into a robotic body.
March 31st, 2012 at 10:00am (ET/PT) – "#5 Heir Apparent"
Hal challenges a brutal warrior alien for the hand of the planet's princess!