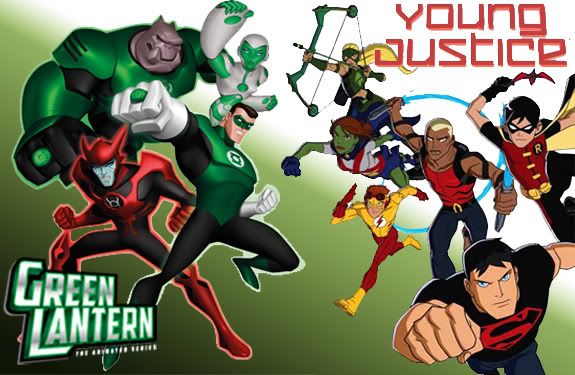 A couple of years ago I participated in an alternate reality game (ARG) that Warner Brother built around the Green Lantern live action movie and met a number of great people online and we all together
defeated Amanda Waller
. Sometimes online fandom is really cool like that and with the Cartoon Network's recent decision to
not renew
Green Lantern: The Animated Series
and
Young Justice
fans are banding together in a number of great ways to try to save both shows.
I implore anyone who likes this show to get involved and make your voice heard. I compiled a list of ways to voice your opinion which you can find
here
. But I recently got some new information about a special project from Rianna, a young lady who was one of those involved in the aforementioned ARG. The details of the project are being kept under wraps right now, but everyone is invited to participate. If you're interested in being a part of the effort you'll find information on how to
get involved here
and I've copied it below.
Remember – the only way the powers that be listen is if we try to be heard!
"We are trying to bring YJ and GLTAS fans together to collaborate in special project for the SaveYJandGLTAS campaign, in which everyone can contribute individually. We want to keep it under wraps as much as possible, so we wish to contact everyone who is willing, privately. In order to accomplish that, we need everyone to:
Send us an email to dcnationfans [AT] gmail DOT com in which you should tell us your Twitter user name .
Tweet a confirmation message to @Riaaanna. Something simple as "Done" or "Email sent".

This is so that we can confirm every email. Only auto-confirmed emails will be contacted.
When we have enough emails to go through with this, we will send a general email to everyone explaining what the project is about and what everyone needs to do. Rest assured, your email will not be shared with anyone. Every communications will be made through bcc, so no one will see anyone's email address."