The rocky road of Green Lantern's film legacy has it's share of potholes given the on again / off again discussions of a sequel. As the film was wrapping principal photography Warner Brothers had gone so far as to hire a scriptwriter for a sequel and rumors were that the studio had planned on filming a second and third installment back to back. As time passed and the film failed to succeed as everyone had hoped comments from the studio regarding a sequel faded quickly although comments from Jeff Robinov indicated that while the film's performance missed the mark Warner Brothers still believed in the Green Lantern concept and realized the performance was a result of their execution.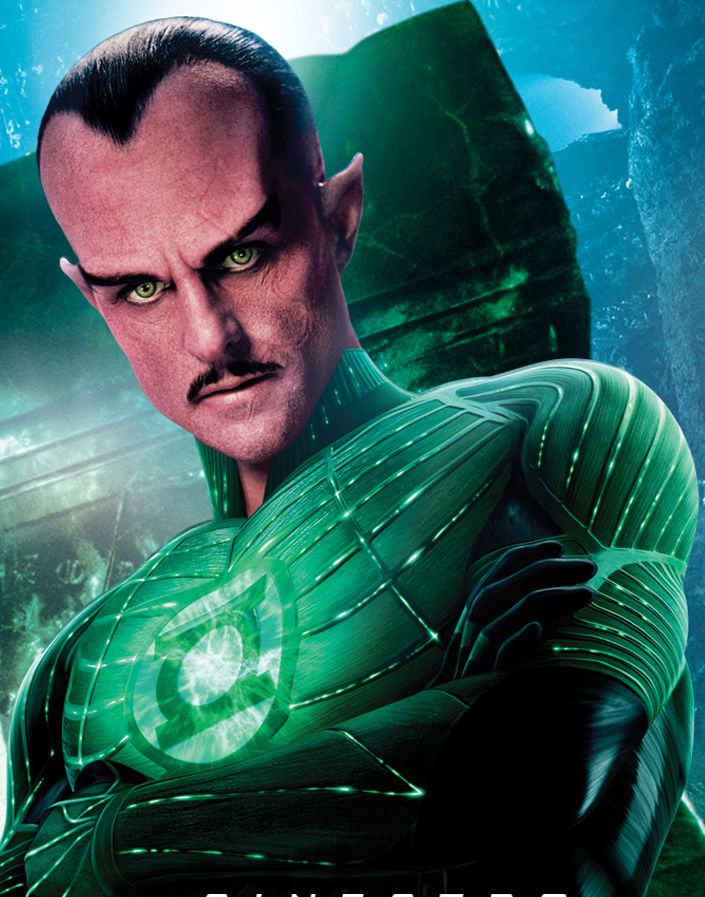 Mark Strong as Sinestro
Since then there's been interesting comments from Mark Strong, who looked forward to playing out Sinestro's turn, and Ryan Reynolds who recently indicated that he has no interest in returning to the character for a potential Justice League film. While it seems likely that Warner Brothers would want Reynolds back for such a movie there's also the notion that re-casting the role might do well to divorce any negativity linked to the 2011 film.
Now today comes more interesting news in light of comments made by Robinov that Warner Brothers would be announcing some definitive information regarding their DC Comics film plans.
Cosmic Book News
is reporting that their Warner Brothers source noted that there is indeed a plan which hinges largely on the success of Man of Steel and 2016 Justice League film.
If
the source of this information is accurate the current plan is that, should
Justice League
be a smash, we would see new films every year and that a
Green Lantern
sequel would move forward as well as other movies based on the Justice League roster. Joseph Kosinski (
Tron: Legacy, Oblivion
) is the lead choice to direct a
Green Lantern
sequel due to his experience with CGI.