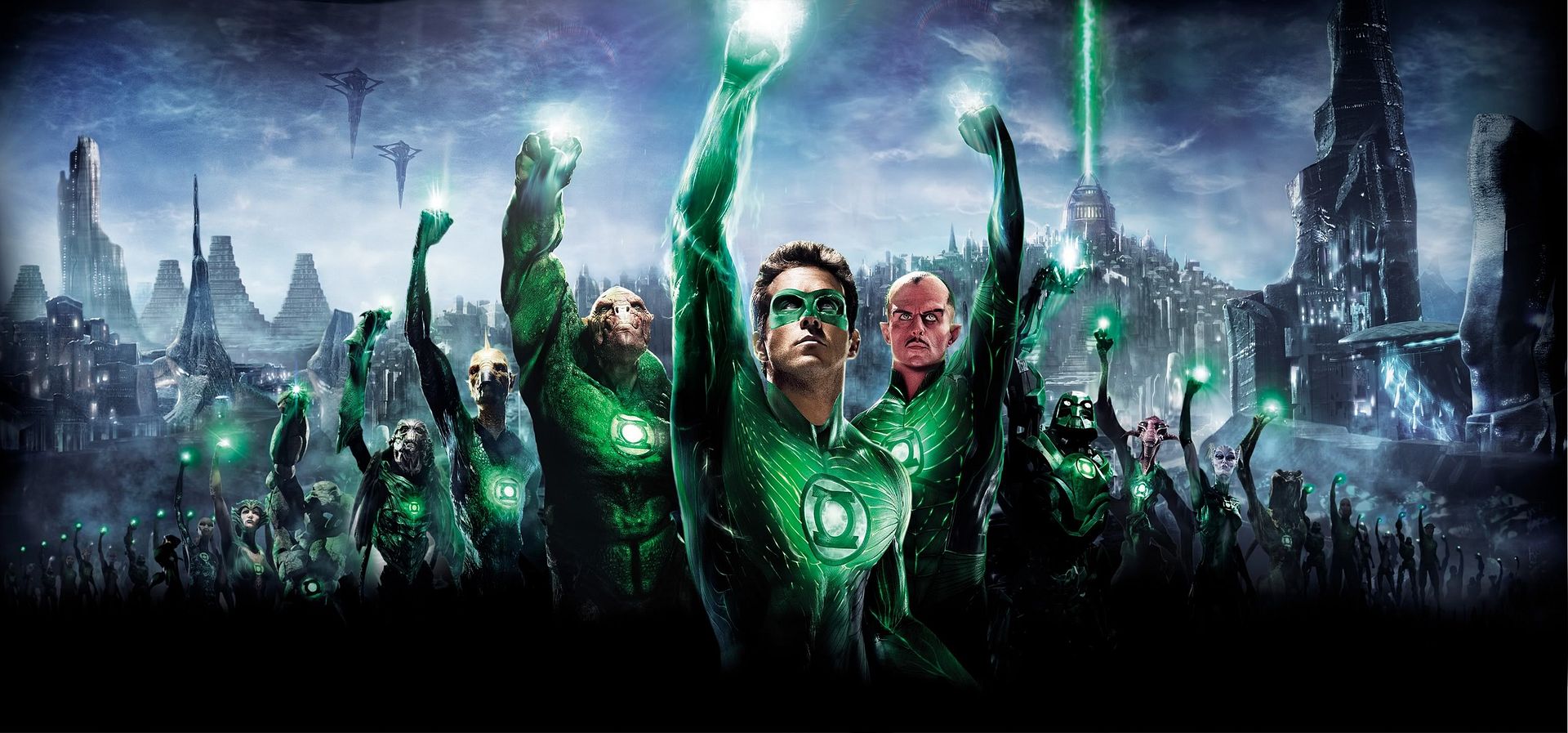 One of the biggest questions Green Lantern fans have had revolves around the future of the character on the big screen. Before the film had been released a screenwriter was hired in case of a fast tracked sequel and in even in the fresh shadow of box office disappointment Warner Brothers had not ruled out moving forward with a follow up. More recently the rumors have been swirling that, depending on the success of Man of Steel, Warner Brothers plans would be to move forward with a Justice League film and either soft reboot the character there or in a sequel.
The question of whether or not Ryan Reynolds would return as Hal Jordan seems less and less likely given the actor's comments. In talking with
Slashfilm this past March
Reynolds talked with little enthusiasm about his involvement with a Justice League film. Yesterday during a game of
"The Yes/No Show" with MTV
, Reynolds quipped about the question of whether or not he'd buy the domain name greenlanternsequel.com, "I don't think you can sell that to anyone." Taken out of context it certainly sounds like he's soured on the notion, but if you watch the video the entire segment is all very tongue in cheek as both Reynolds and
R.I.P.D.
co-star Jeff Bridges keep the tone very light.
It's unclear if Reynolds is really serious in his opinions of not reprising the role of Hal Jordan or if he's downplaying the idea for other reasons. Rumor has it that Reynolds' contract for Green Lantern included three films, but no one knows what the timeframe is that Warner Brothers would have to exercise the option for the other two films. One notion is that a Justice League film would do well to have some recognizable actors in the roles and that Reynolds alongside Henry Cavill's Superman would help the film, while the other thought is to help distance the film in the eyes of the public with a soft reboot and a different actor. However, given the reviews that R.I.P.D. is getting Reynolds may need Justice League more than it needs him. Either way Warner Brothers needs to make some significant announcements soon if they plan on doing anything with DC properties on the big screen.